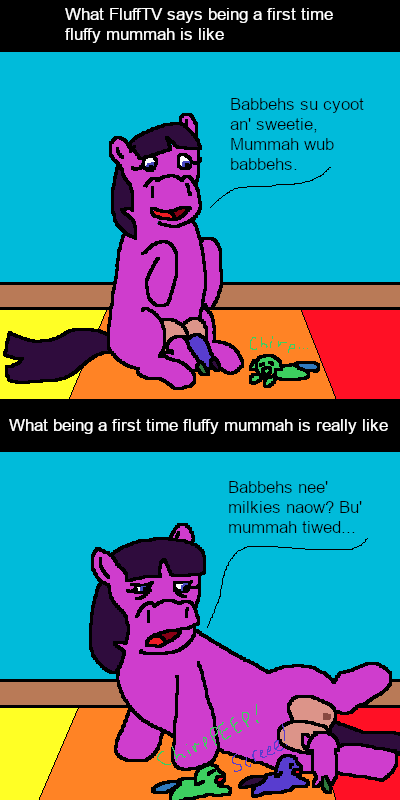 Remember kids, for the first four to six days a foal needs fed every 3-4 hours.
Haven't had a newborn baby in almost two years, and sometimes I still wake up at night because I thought I forgot to feed my baby.

I knew other people would draw fluffies breastfeeding with legs like that
thanos: they called me a mad man
I've seen them drawn in basically every position you could imagine for feeding. On a side like that, sitting upright on their bums, crouched and standing over their young, laying on their back, etc.