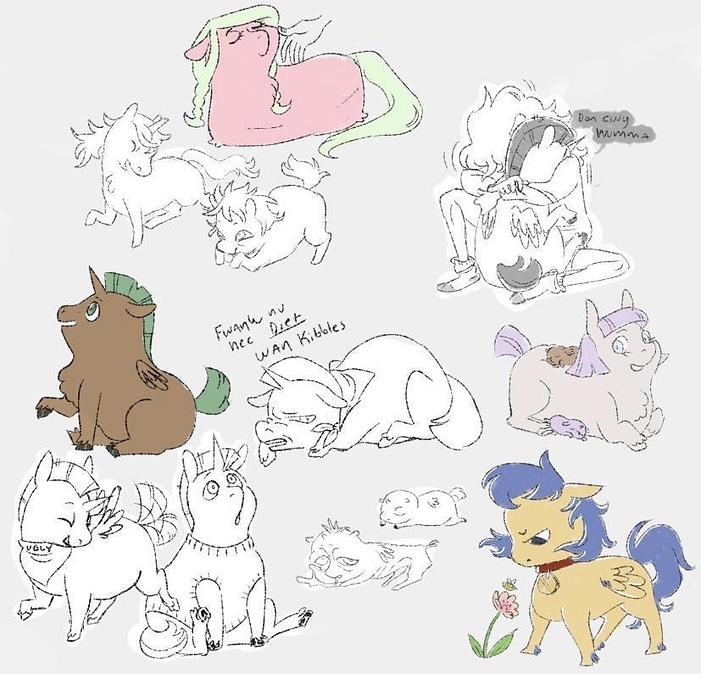 hello! i am not super new to fluffy community as a whole but i am new to posting, sorry if the picture is cut off or not posted properly just let me know if i need to fix anything!
these are various doodles trying to get used to drawing fluffies!
the brown and green alicorn is my own personal fluffy, frank junior!