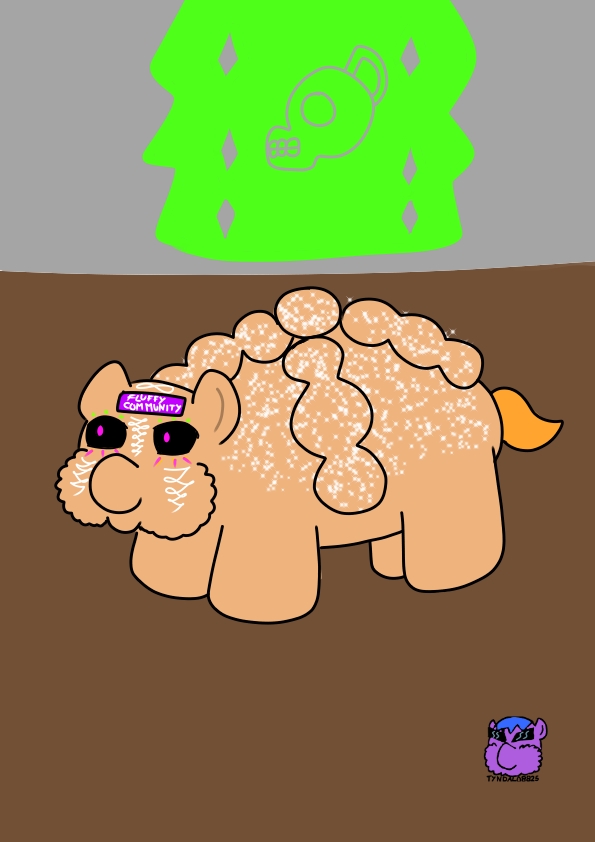 Let's put a little stereotype to the subject of fluffys bread
For people who need context on what "Pan de muerto" is.
Pan de muerto (Spanish for '"bread of the dead"'), also called pan de los muertos in Mexico, is a type of pan dulce traditionally baked in Mexico during the weeks leading up to the Día de Muertos, which is celebrated from November 1st to November 2nd
~slow clap~ xD
Imagining dead fluffy souls possessing bread made me snicker.
Thought the headband said 'fluffybooru' for a minute which caused me to pictured the muscular arms clasping hands for me and virgil because our concepts came together. xD
Lol is part of the skulls (sugar, chocolate or amaranth) that are put in the offering, the headband is a small metallic paper label on which the name of the deceased is put.


sU PUUUUUUUUUUUUUUUUUUUUUUUUUUUUUUUUUUUUUU…
ERCa madre! Está divino!
Gracias brudda