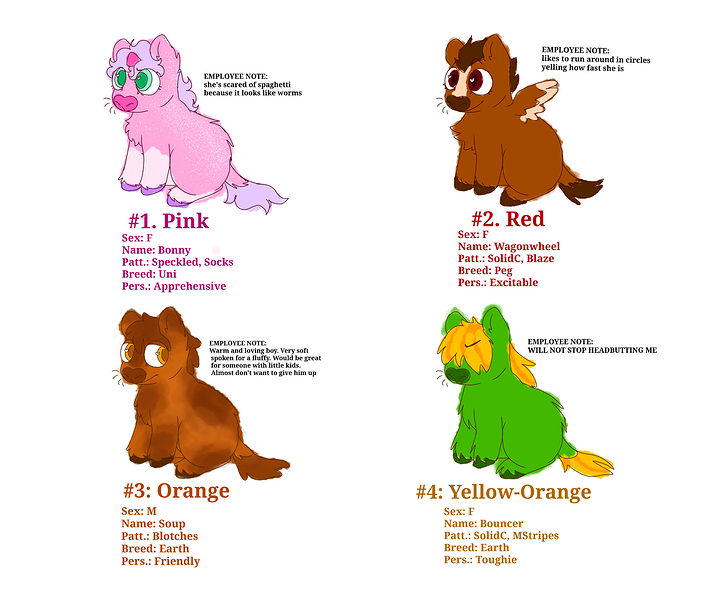 #1. Now owned by @Le_Saturna
#2. Now owned by @TheShade
#3. Now owned by @WhatAmIDoing
#4. Now owned by @Brayatansempai
4 probabIy gonna be a breeder with that Hentai MC hair.
Don't give me ideas… it may end as a exotic dancer
A fluffy scared of spaghetti, and NOT because of some fucked up conditioning? Or is it?
Pink is just so adorable!! I'm excited to see what mine will be like.
~me: didn't notice the F gender~
"I stand by my originaI statement."
Oh what a cutie! thanks so much
Oh man I love your style so much these are setting off my cute agression I just wanna squish those little faces and give them hugs!