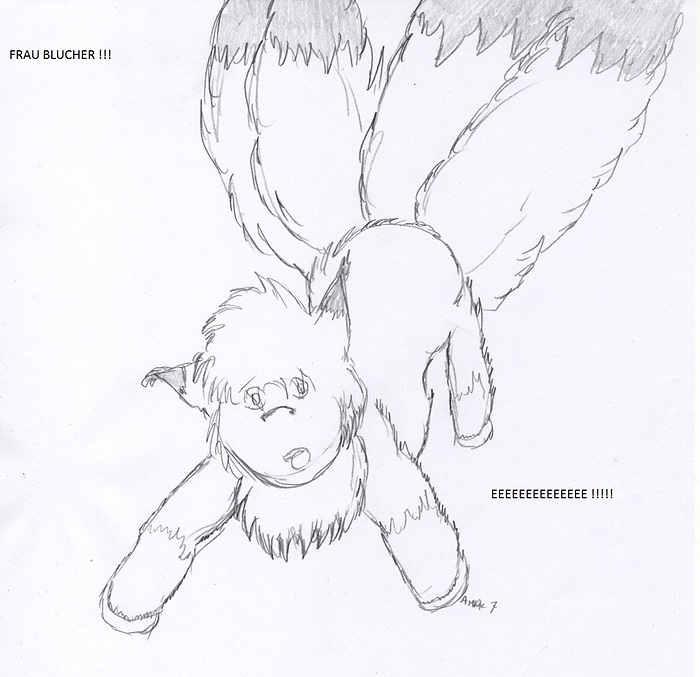 Well you can tell what Rambo thinks of that
He isn't taking it well.
Blame this one on @Guodzilla
This specifically https://fluffy-community.com/t/nightshades-psa-guodzilla/29081
It am antwo, so if you opted out on that one.
Anyway Frau Blucher has an effect on fluffies too.
I decided to make Rambo either a lot fluffier and foxier or his winter coat has come through, you decide.