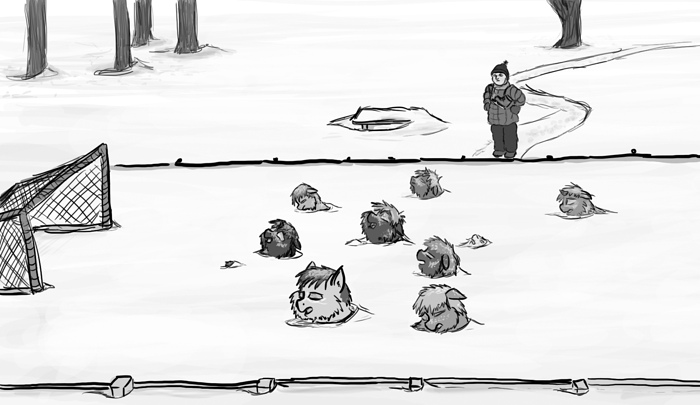 Image based on really creepy photos of horses frozen in river.
"During 1926 cold winter, all the horses from the hippodrome fled away after the stables went on fire. Their only scape-way was the river. But they all froze before managing to reach the opposite side."
It is unclear if the image below is a real photo of the event or if it is a staged work for a movie.
Caution! Creepy and disturbing image of actual frozen horses. Don't open if you don't want to see it.