Just a short that pops in my head.

Enjoy.
Yeah the mare was a dumb fuck.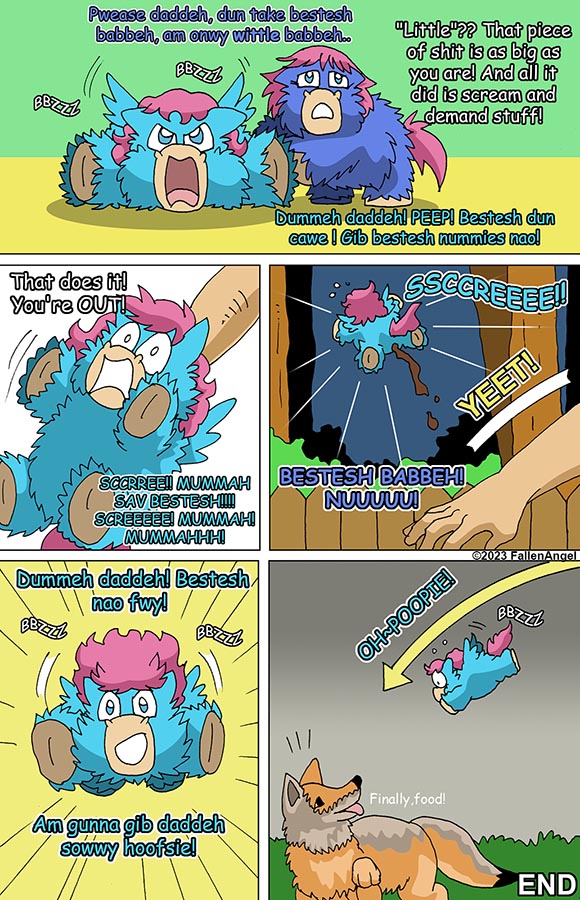 Bestest babeh goes bye bye
Fast flying food delivery XD
And that's what I call fast food
This isn't flying, this is falling…
With absolutely no style whatsoever
Didnt buzz actually flied on toy story?
He flew in the sense that he was more in control of his fall, but he was still falling.
I guess technically he glided if you want to get specific
And nothing of value was lost.
At least a fox ate well that day.
Lol i love the shit coming out of him as he flies lol
Woah! A bratty fluffy still acts like a foal, even when fully grown! I hope the owner throws the mother next. She's a lost caused, If that how she raise her foal!
That mare should also be punished. But at least shitty bestest will serve as food for the wild.
Highly unrealistic. A fox in a world full of fluffies would never want for food. 0/10. Take sorry poopies, dummeh.
If the mare is capable of producing milk an option could be to cut it's legs off and sell it to a fluffy mill or backyard breeder as a milkbag.
I see that chubby hairy thing fly and all I can think about is Brian Blessed shouting "DIVE!!!"
Here is the link to the video in case someone was confused: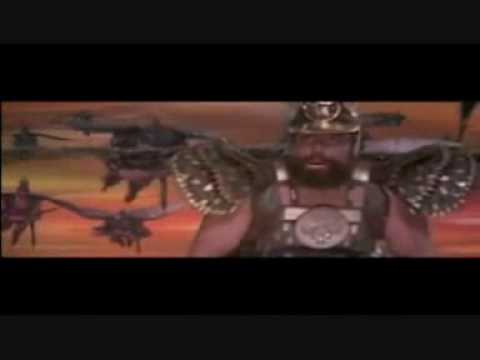 poor dogo, will have a bellyache eating that trash :c
As long as he didnt eat the shit part.
It's a Fluffy.
The whole thing is the shit part