Hello everyone, heres some fun sea-fluffy stuff for yall! I decided to make a bigger subspecies similar to seals. They can grow up to be the size of regular seals, with males growing far larger.
---
-After the babys are born, the males will stay on land and keep watch over them throughout their entire childhood. The males, who can be nearly twice the size of females, are able to live off of their thick layers of fat for months at a time, allowing them to protect the babys 24/7. Unlike most subspecies of fluffies, seal fluffies will put everything into raising their children. There have even been cases of male seal fluffies being so aggressive that they've had to be moved to other beaches to protect people.
(Note: Seal Fluffies are typically fairly chill around humans, even when they have children. Problems arise when stupid or entitled people think that they can pick up or take their babys from them. For example, when a nesting male settled down on a beach in Georgia, a family tried to take one of the cubs in an attempt to keep it as a pet. No one was killed, but both had to be air lifted to a nearby hospital. People seem to forget that this subspecies can grow to be several hundred pounds and have sharp teeth.)
This allows the females to focus entirely on finding food to make milk. This system is what has allowed the giant sea fluffy to thrive in the oceans, despite its many predators.
–Exerpt from Dr. Frank's Guide to Sea Fluffies and their impact on oceans and tourism.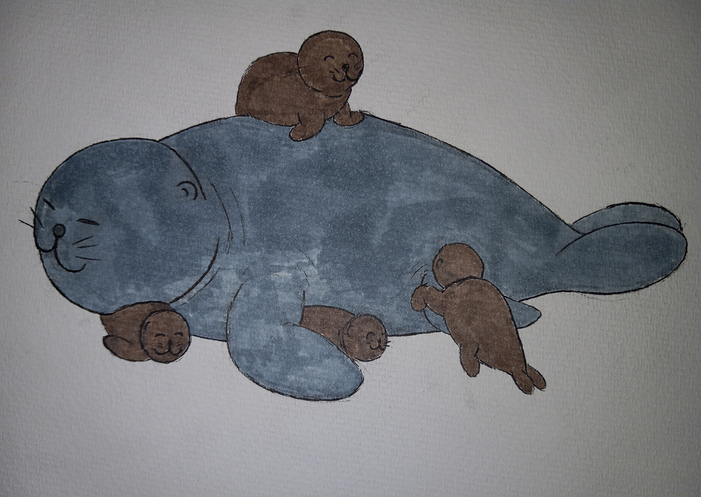 ---
I hope y'all enjoy!