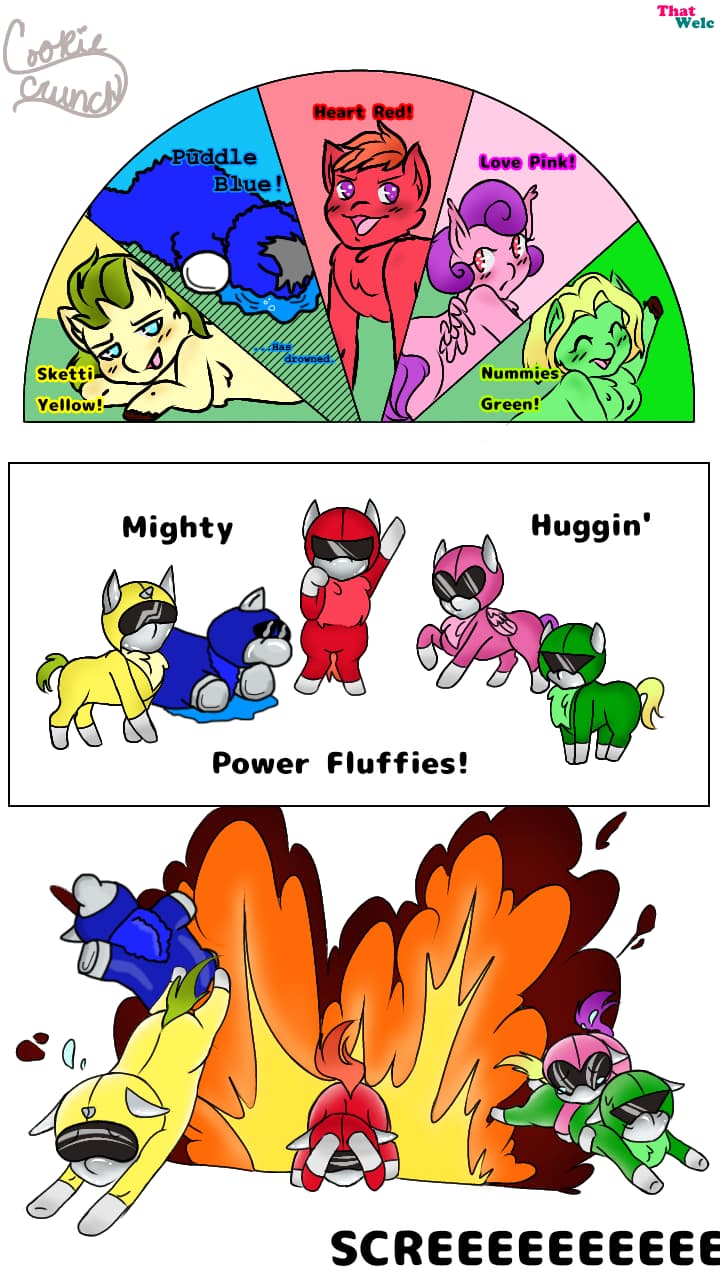 A little something I tricked
@CookieCrunch
into doing 75% of the work for. Go check out her gallery!
Ahh yeah, defeating evil with Kindergarten levels of acrobatics.


And lots of replacement fluffies / expendable extras to do the stunts in suites for them.
I have a feeling this is gonna be a good x-mas for nostalgia fluffies.
American Fluffy segments cut with the scenes from Anthro Sentai.
The tonal dissonance between the slice of life and action segments becomes the appeal.
…Oh they so need to meet Foaltron.
Someone hose down Sketti Yellow he's far too horny for this
. . .
Not gonna lie, with anime and anthro's penchant for ecchi.
I almost want to commission something~ controversial now.

Hey, the girls need some fanservice too. Everyone knows the leader's the most boring one, and Blue is dead.
Also I would watch this, it'd be a great Parody Rangers.
I'd have thought it already existed.
Looks like there is a ton of Power Rangers anthro MLP fanart that borders on pinup at times, and porn of an in-universe comic called Power Ponies, but no porn Sentai MLP crossover I can find. Though maybe its on sadpanda.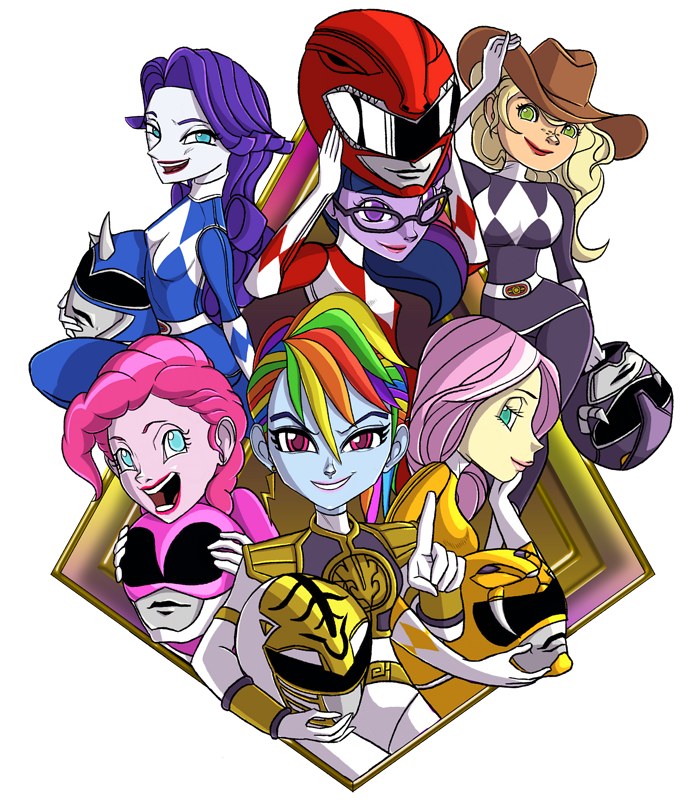 Blue is a victim of adaptational negative continuity.
The Blue Fluffy robot dies in Super Flufftai Mega Attack: Police Force Zeta but his body is carried around to be used as a source of tools as well as unlocking the Mega Pone.
Blue Fluffy Ranger 4 in Flufftai Attack Zero Hour: Mystery Force was in fact the only survivor of that series, and was female.
The result of Sabio Entertainment acquiring the rights to both series and splicing them with American footage to make the first season of Whoopass Fluffranger creates a Shrodinger's Fluffy: Blue is both alive and dead in every episode.
Okay honestly, that's fair. I never watched too many of the Fluffrangers episodes. Blue Fluffy absolutely sounds like my favorite though, I can't see any way he wouldn't be great.
Good crossover!!!


I imagine him mysteriously saving the team at the last moment, with everybody cheering for him, while he just lies there dead in his puddle.
Then they're having a funny conversation just before the credits:
"Do YOU think I look fat in this, Bluey?"
SHOT TO BLUEY LYING LIFELESSLY IN HIS PUDDLE
Everyone: "laughing That's sooo Bluey!"
CLOSE UP ON BLUEY, FREEZE PICTURE, ROLL CREDITS
Do they fight the bigger monsters with the Toughiezord?
"Goldar, have you defeated those troublesome Fluffy Ranger?"
"Yes, Lord Zedd."
"Oh, really? I didn't expect that. How did you do it?"
"Just herded them into a sack with a broom. Zordon dropped the ball hard with these rangers."
I knew my username would fit with a post eventually. I love it and I would watch this.
I dislike MLP but this looks like something I'd watch. Anthro pony power rangers? That sounds fuggin hilarious!
Us real adults know evil can only be defeated by middle school, or higher, level acrobatics.