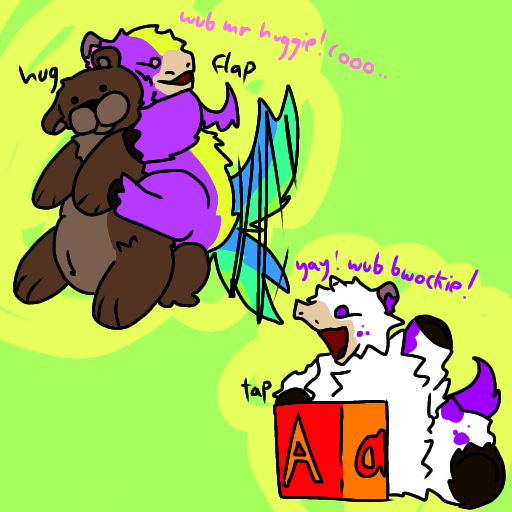 This is a repost from Reddit, this was the first ever hugbox of normal fluffies that I posted on Reddit.
That white foal is gonna shit themselves when they discover TWO blockies on top of each other.
Will it be with fear or excitement? Our sources say… both.


Thank you!