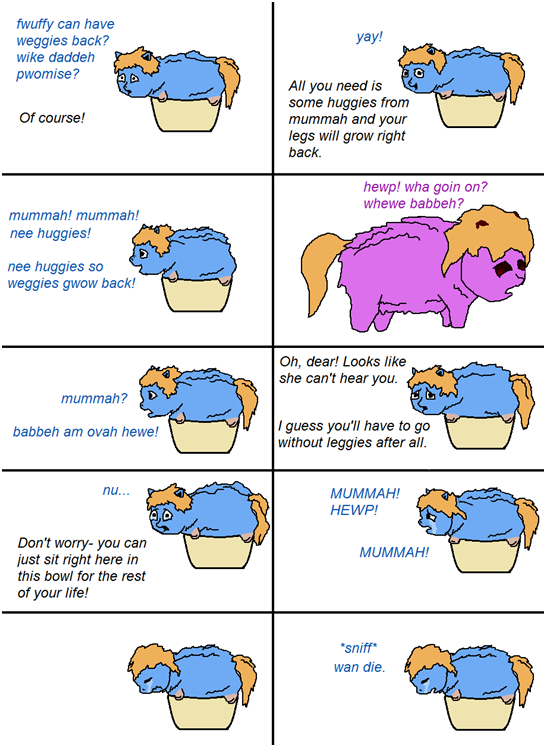 It's not all bad. He can still num poopies from better, more complete fluffies.
This would be fun, for like, an hour. Then the blind deaf fluffy would get annoying.
Really? 5 seconds and he is already into the wan die cycle? That was too quick for me
That's a new take on a bowl full of fluffy!
The genius is Wolfram left nobody happy and satisfied.
Good. Die like the unwanted vermin you are.
the most fascinating thing is watching how Wolfram style has changed over the years.