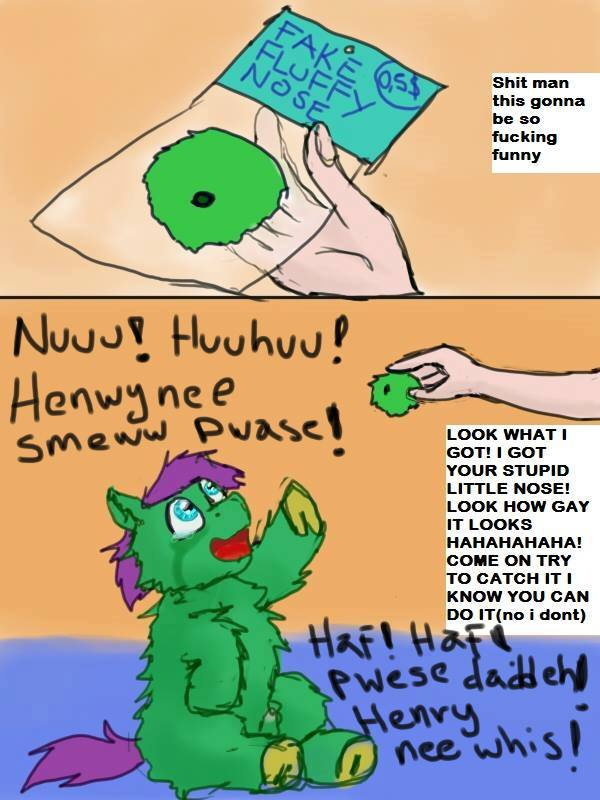 How powerful IS a fluffy's stupidity? Will he stop being able to smell because his snout is …wait. Fluffies have snouts. Even humans, with our relatively small smeww pwaces, can see our own noses! Surely the fluffy can see his snout is still there?!
Amazing, I've been a fan for, oh, six or seven years now, and I can still be surprised by how stupid fluffies can be.
They're as stupid as we need them to be! And for some jokes? They need to be incredibly stupid!
This is exactly what I'd do if I had a fluffy!

he look genuinely happy smh
I think, per fluffy norms, that it will stop breathing altogether
the dad jokes are strong in this one