badly edited reaction image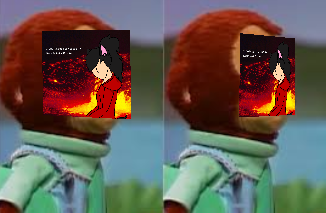 I found danceh babbehs kinda funny and cute, like a cat in a box
I wish to kick them into the stratosphere.
the stratosphere is crap. better aim into the thermosphere. if you hit ISS you get bonus points
I honestly find dancie babbeh and fluffy pathetic because who fucking dances for food and a home
I just think it looks fucking stupid.
I swear to god if a fluffy starts singing to me, it's going to get yeeted into the sun.