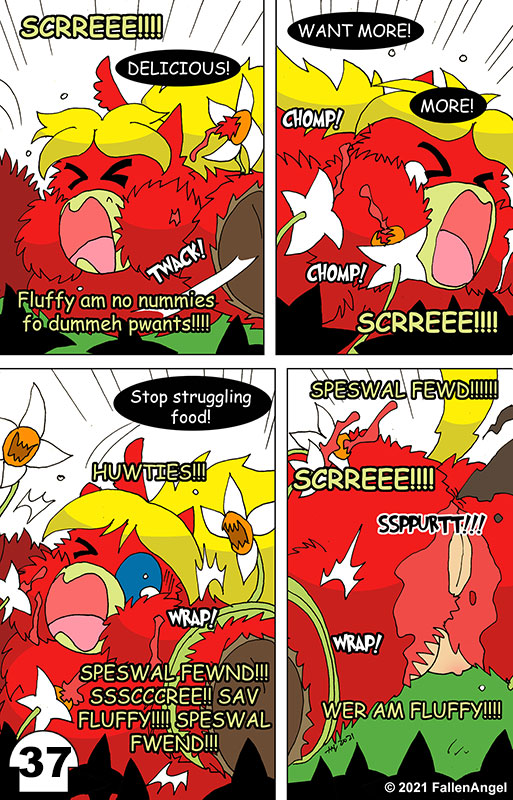 Mummah panics and NOW realised to call for her speswal fewnd to save the day - NOT!
your fluffs can pronounce "L" in your headcanon?
Too late mare, no one's left who can save you. Oh well.
Doh!

Sorry will have to double check next time, coloring then typing got me dizzy

you can always say "yes they can" if you want
Oh thanks that a good idea as well. Ill just try lessening the blunder.
changing only "L" and "R" to "W" is a scientifically proven method of making their extremely speech cute/annoying without making it unreadable, which doesn't mean you can't change it to suit yourself (i personally like to swap S with SH for example)
So, anyone else wondering how this would go if the flowers were providing Food Wars/Shokugeki No Soma-style critiques?
"So rich and marbled!"
"But the diet has been subpar, adding a gamey element I don't like."
"Too active. The meat is tougher than I'd like."
Funny how it was built up into Mother's Day just so the mummah is posted lol

well Mother's Day is over and pass where I am , depends on each country by coincedence when I posted it.