Daddy should do a better job hiding his guns if a fluffy can get to them!
Option C: Jackie performs a drive-by on a local Smarty.
To the town of Agua Fria rode a fluffy one fine day
Hardly spoke to folks around him, didn't have too much to say
No one dared to ask his business, no one dared to make a slip
For the fluffy there among them had a big iron on his hip
Option D: Shoot daddy to take the reward.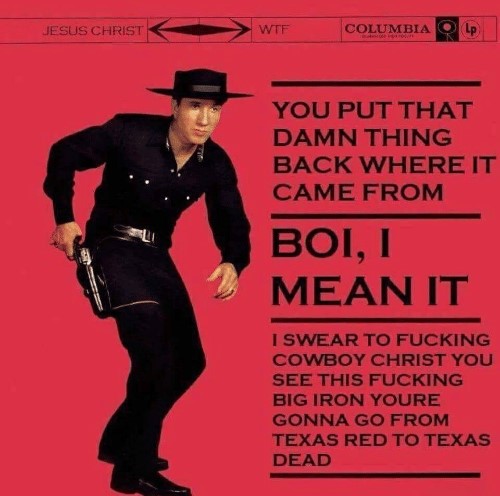 Were those 22lr? Anything larger would leave a much much bigger mess
Ouch, no riding into the sunset for this cowboy. Lol
Put that tongue away little mister! So rude.