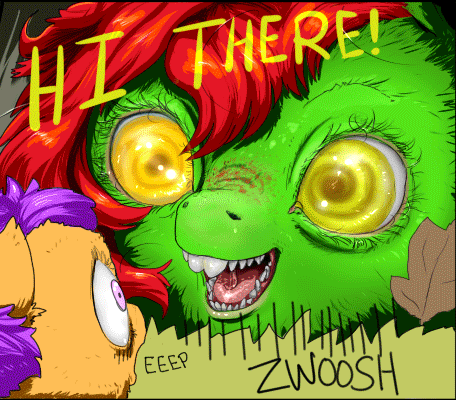 Context and Commentary
Link to original post from Fluffybooru not available for archive.ph. Additional commentary from the creator or community would be welcome.
Guh, my eyes the goggles they indeed do nothing.
Good thing there is no "hilarious" sound effect
I put that [Flashing Color Warning] there for a reason.