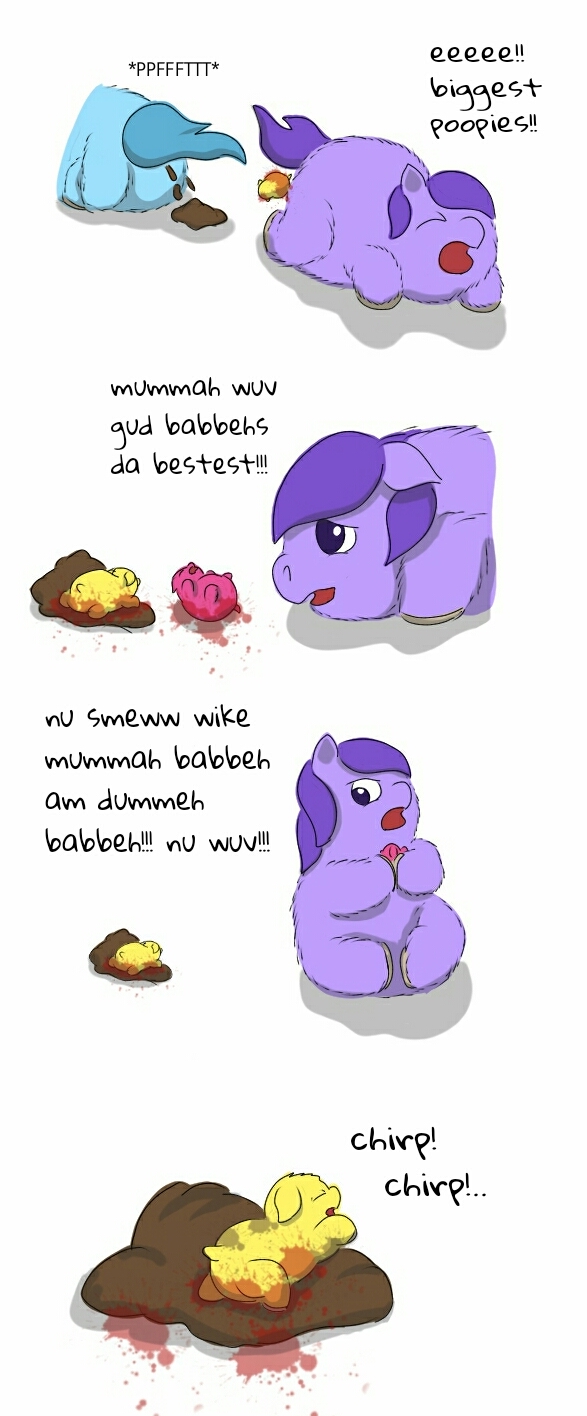 It's just the way the dice falls.
"Smawty, yu fink it gud idea tu hab poopie-pwace neks tu soon-mummah pwace?"
"Dat sound wike commie tawk, yu wan wefink yuwsewf?"
It's unfortunate but at least the disappointment starts early for the poor little bastard.
Sucks for the yellow foal. But maybe the dumb mom gets her comeuppance for her stupidity later.
There's a pic I'd like to upload. But I'd have to get Carpdime's approval first before I upload it.
into poop.

A lot of my earlier works hyperfocus onto tropes like poop and bestest baby. Not a criticism, just an observation. Also served with a large smattering of injustice.
Also a phase where I had a design with beak like snouts on fluffies.
Hi, Carp! Did we ever get a resolution for this? My headcanon is that the foal was place with another mare who wasn't as much of a moron, but as the creator of the piece, your word is law. What do you say happened?