If you remember the poll then you know what a majority of people wanted me to complete: fluffies selling lemonade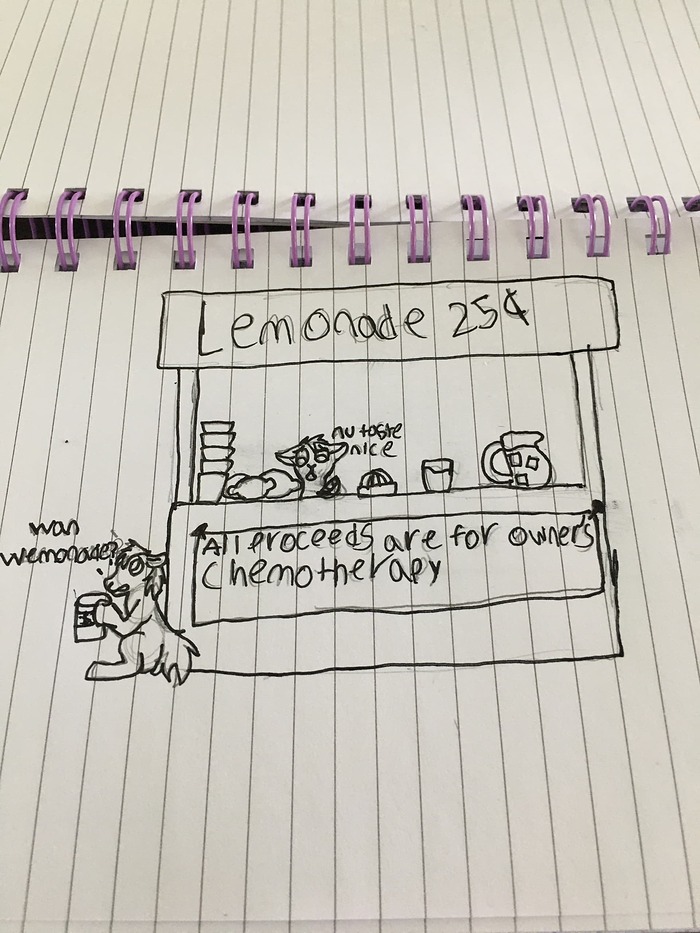 This is supposed to be sweet and all, and it is, but this is some sadbox type stuff if I ever seen it.
I wanted a bittersweet feeling to it
Aw poor guys, they are raising munnies for their owner! Very interesting concept, bittersweet by definition!
Just a few more pitchers, and they can afford to buy the sugar they need!
Awww
hope they have enough or some good people would donate.
I'm going to go on a limb here, and presume these guys have a digital payment processing device. I wouldn't be surprised if people just pay $5 or more for a handful of lemonades. If placed in an optimal spot on a hot day, I can see streams of people help get them more products and buy more lemonades.