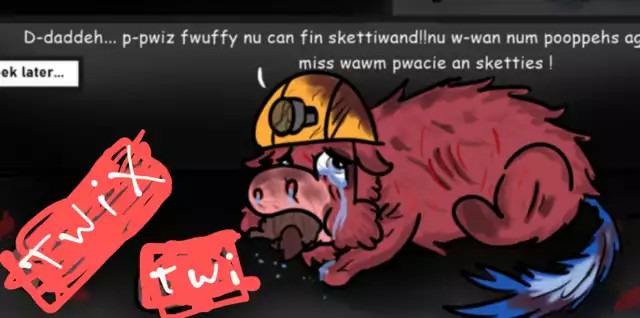 Something reminded me of old times. @infraredturbine
Not with that attitude he wont!

nobody likes a quitter.
What he's eating seems like the back-end of a brown foal. lol
Naw. It's dookie. But if you look on the original Reddit post you'll see you aren't the first to think so.
lmao I've forgotten about these
if they were at least snickers