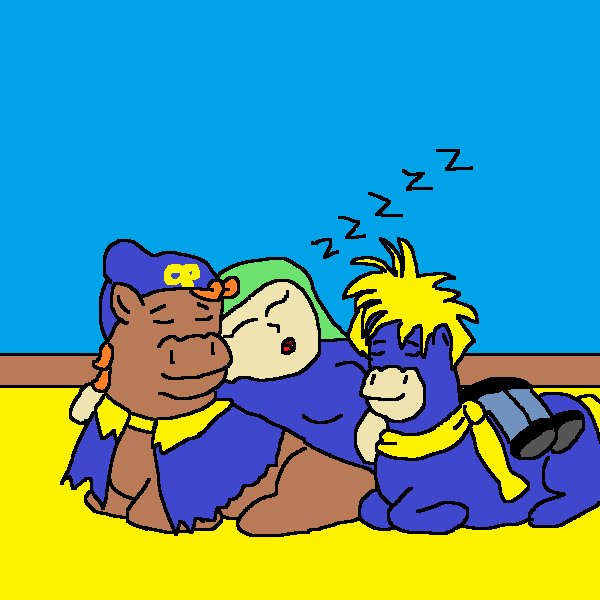 Me and the boys having good sleepies
Those are some big ass fluffies!
Nah, my avatar is just doll sized.
Wasnt your hair blond before?
I dyed it green in real life, thought I'd change my avatar to match.
Had a feeling that was the case, I wonder how these two reacted when they saw your green hair.
#Geno and Issac for smash 2022