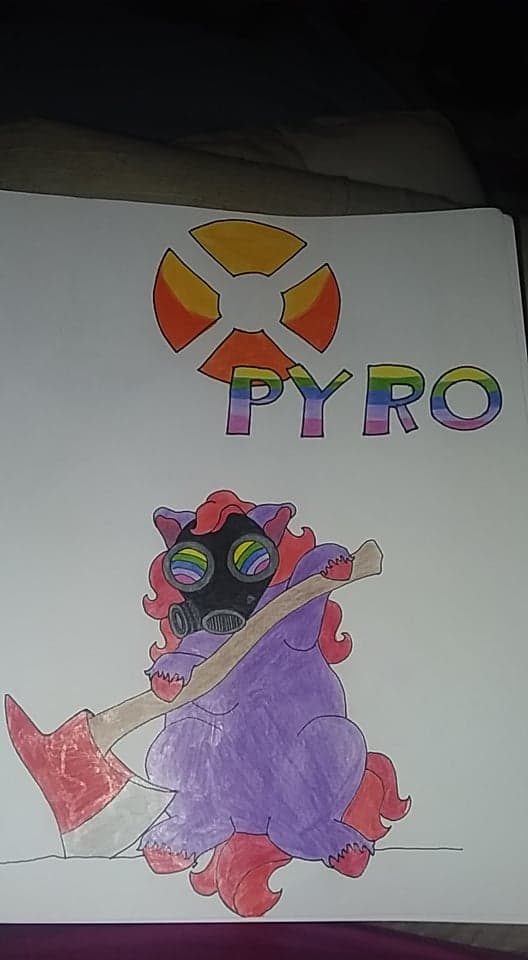 I hope the Sniper is next to be made into a fluffy.
So, is pyro a mare or stallion in your canon?
I always liked the idea of Pyro being female
It was P3 who drew it but I think she'd agree that this Pyro is a Mare

Nice

P3 is very talented
Thanks


I often tell her I want to syphon off her artistic abilities with some kind of eldritch device.
Y E S
Also, this is adorable. After this we'd need a small comic of the mercenaries bringing their pet fluffies to work with them. (e.g. The Sniper's would spot the "bwu not-fwends" for him, the Spy's would distract them by doing dancies, the Heavy's I imagine literally being carried around on his owner's shoulders, joining him in yelling stuff like "Cwy sum mowe! 'Ou am all BABBEHS!".
Oh nice

should do a joke how the other TF fluffies are scared like in the trailer

Aaaah isnt she an adorabel littel maniac, yes she is so sweet it Burns my Tounge.

I may have P3 do this in the future.
It sounds super funny/cute