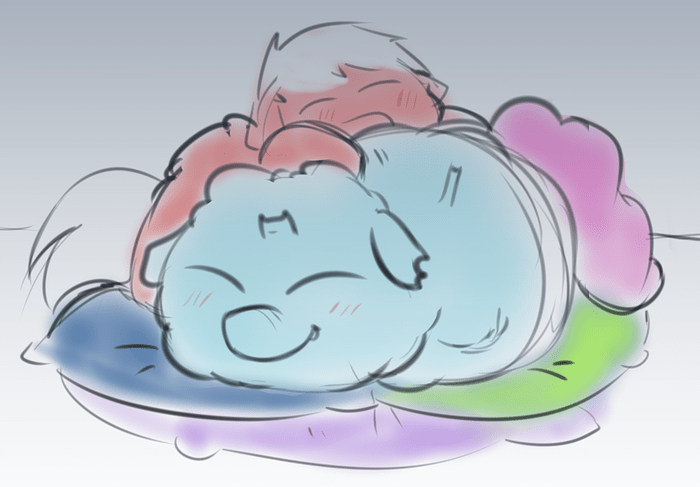 Sequel to Chonky's First Friend (by Booperino)
After spending the day reading for Billy, Chonky's feeling heart happys like she never felt before
Isn't there a cutebox ?
There should be a cute-box
Pillowfluffs are the best nap buddies.
It's right in the name.
this is sooo good.
Chonky and Billy are so sweet
I mean, hugs are the cutest form of embrace…
it's just hugbox for people who want a special box for themselves
It would be so cute if Billy got a crush on Chonky. Like he's talking to his owner and says: "Fwiend nu hab weggies but still so pwetty! Am suuu smawt! She knu how wead an make pwetty pick-chas." sighs lovingly "Weawwy wike Chonky"
Awww, it's like that face kitties make when they're sleeping and look especially content.