Part 2.5: fluffycommunity.com/t/new-fluffy-part-2-5-to-be-continued-by-fluffyod/21932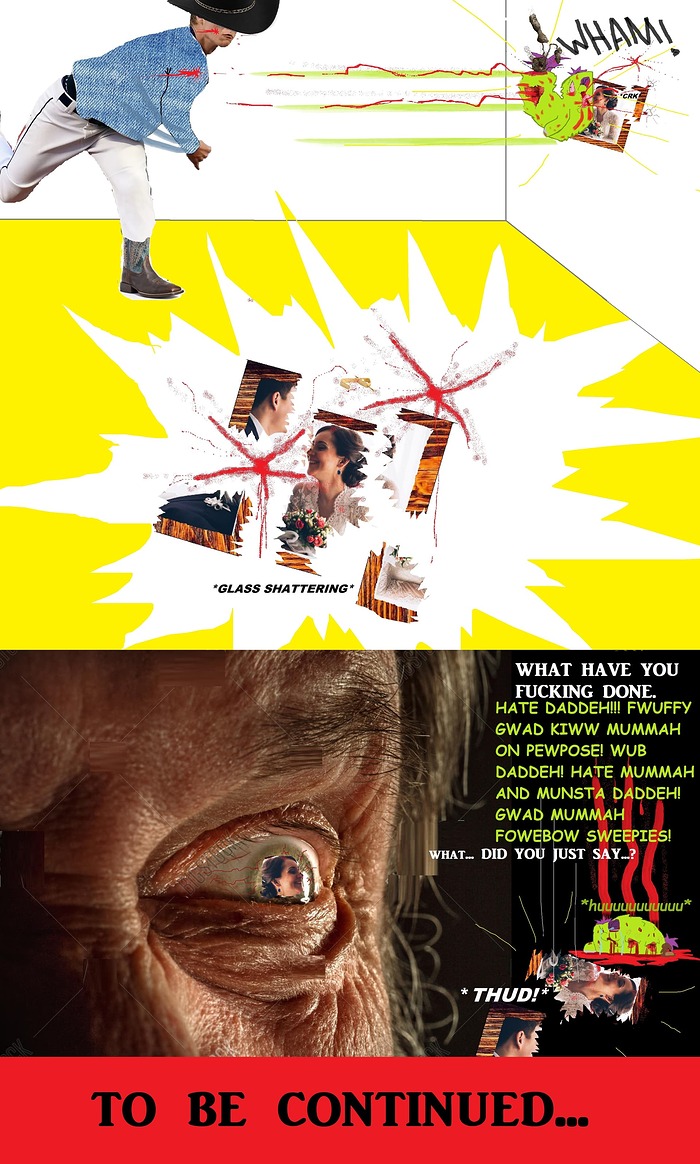 Part 4: fluffycommunity.com/t/new-fluffy-part-4-by-fluffyod/22280
Is that a Klingon? Did Chancellor Gowron yeet a shitrat?
It was a google images of some baseball player throwing a pitch that I haphazardly mocked up with some jean texture for a denim jacket, the same boots and a cowboy hat so you know it's /ourguy/ the rancher.
The outfit is one amazing Photoshop job, I salute thee
Thanks laddie. Over 40,000 hours in mspaint.
Angry Liam Neeson vs sin of humanity.
Edit: reread what the fluffy said. This ain't gonna end with huggies and sketties…
I'm like halfway done with it as we speak. It all ends tonight, boys.