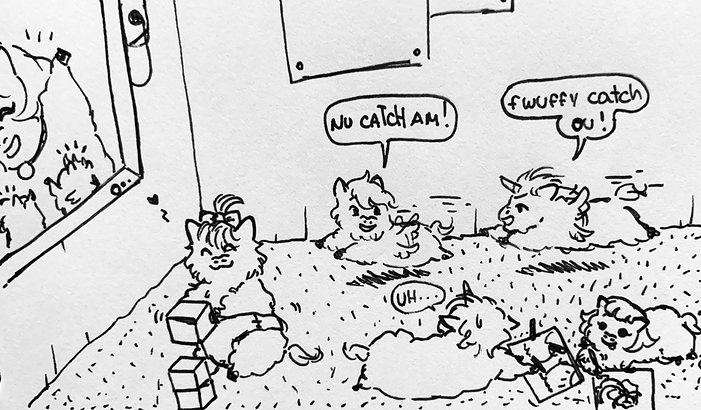 Just another day at a fluffy daycare, where wingies learn to fly but it's not always good.
The big baby playing with blocks is supposed to be a sensitive baby, I thought the lil' diaper could make it clear but nah lol.
I have non-hugbox plans to these, not sure what, but hope you'll like it.