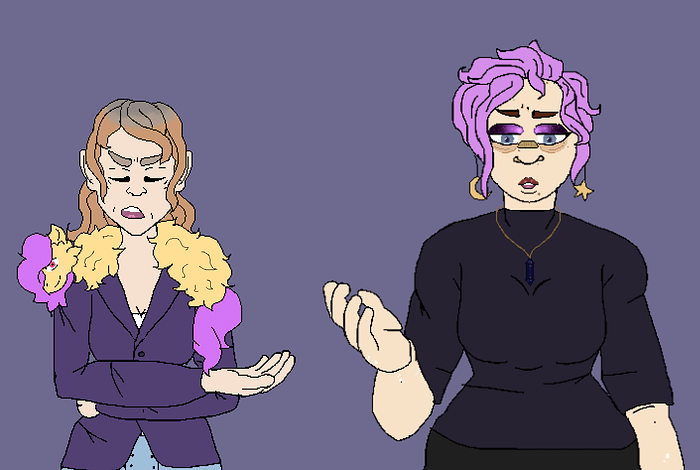 I made the company I get to be in it somehow- I also just wanted to mess around with hair styles and write a small thing.
"Presenting… Ms.Jones, the meeting will begin shortly." The taller woman spoke in a monotone voice, half heartedly gesturing to the woman. "Please take your seats as we wait for others to join us in the discussion on how Sorry Pleasure will grow as not only a company but a household name for all boxers."
"We need more products, honestly, I don't even know why we have these meetings when we know what is needed to be done, other abuse-centered companies need to be ruined for us to grow." Ms.Jones wasn't a fan of the meetings, more so due to the early time everyone needed to get up to join it. Being woken up at six in the morning by her assistant? Not what she sighed up for.
"Ms.Jones, we have these meetings for creative ideas and what others think of such, as well as to talk about how the company is doing in full. Everyone needs to attend, including you." That just got the taller woman a punch, this was also common. "Six in the morning shouldn't be a must for these damned meetings!" God, she would fire her if she didn't get everything she asked for done within a day or two.
"Please take a seat, Ms.Jones, the meeting is starting." Lee gestured to the head chair as the woman bitterly sat down with the other taking the chair next to her, laptop prepared to write down notes as well as record the entire meeting.