Aye guys, this one is kinda like my "What would you do" thing I did a few days ago. But this time, it's a bit different.
This is gonna be kinda like a game in a way, I'll explain more at the end of the post!
POV:
You walk into a fluffy shop, with the full intent of getting yourself a breeder pair. This store is pure neutralbox, with good ratings from both hugboxers, and abusers. Just pure "Here's a fluffy, never babied, nor beaten."
You decide you want to raise your fluffies straight from foals, to adult hood. Makes better trusting fluffies, and better babies later down the road.
You have all the supplies ready at home, just need the actual foals now.
Approaching the foal pens, you see them placed in 4 separate sections. You have $5 to spend.
RULES PLZ READ PLZ THANKIES
1: You have exactly $5 to spend, don't worry about tax, that's already added to the price of the foals.
2: You can go under the $5, but you can't go OVER.
3: You can only buy TWO/2 foals. No more, no less.
4: DO NOT WORRY ABOUT GENDER OF FOAL! Let's not think about it and pretend they're both until the pairs are picked, you can decide who's the mare or stallion.


5: For the best experience, read the description of each foal at the very bottom! It'll help you make your choices.
So what do we do with these?
Keep tabs on who you picked for now, in a couple days/weeks (Depending on how many people do this) I'll age them up and show what types of babies you got out of them! We'll see if you picked a good pair.
Here are the foal pens!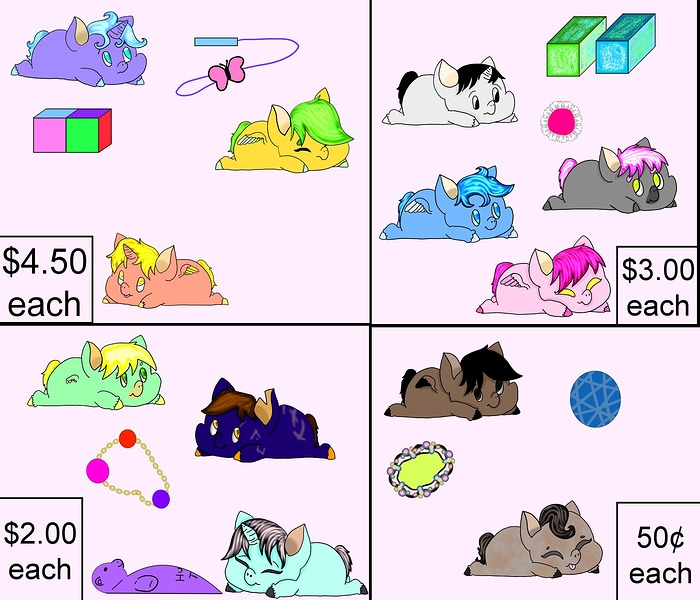 Descriptions
PREMIMUM FOALS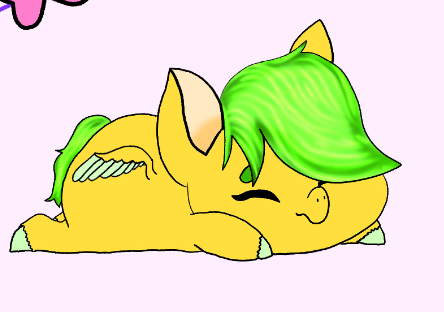 Pegasus
Yellow coat
Green mane
Black eyes
Light green hooves
NOTES: Their favorite drink is Sprite, but 7UP is also cool.
ALICORN GENES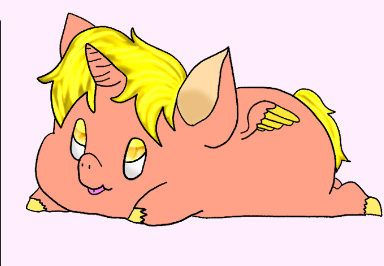 Alicorn
Coral coat
Golden mane
Golden eyes
Pale golden hooves
Notes: We literally had 50 coral colored foals born in a row to 3 different mating pairs, oh my god make it stop PLEASE.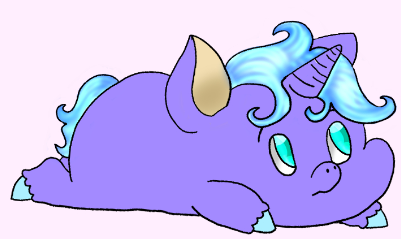 Unicorn:
Purple coat
Blue mane
Blue eyes
Blue hooves
Notes: They watch Barney almost religiously.
GRANDFATHER WAS ALICORN
STANDERED FOALS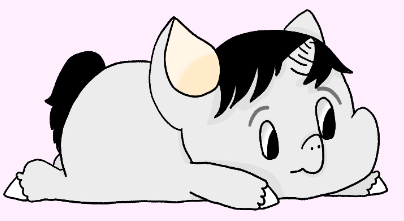 Unicorn
Off white coat
Black mane
Black eyes
White hooves
Notes: Lookin' like Jeff the Killer as a Fluffy deadass lmao.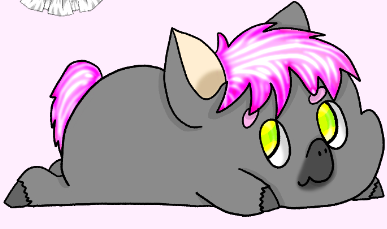 Earthie
Grey coat/Dark grey nose
Pink mane
Yellow/Green eyes
Dark grey hooves
Notes: Has a resting OWO face. Makes us feel very uncomfortable.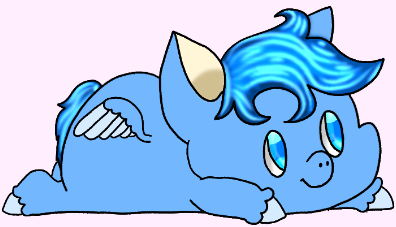 Pegasus
Blue coat
Dark blue mane
Blue eyes
Light blue hooves
Notes: The owner called them "BlueBear" once and this fluffy is still riding that joy high.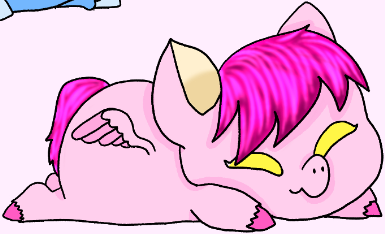 Pegasus
Pink coat
Hot pink mane
Yellow Eyes
Hot pink hooves
Notes: We were THIS Close to a PinkieFluff…
DISCOUNT FOALS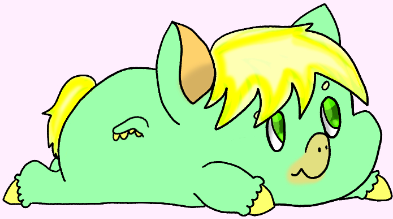 Pegasus
Light green coat/Brown nose
Lemon Lime mane
Green eyes
Lemon Lime hooves
Notes: Likes Dreams "Mask" song a little too much.
Reason for discount: Deformed wings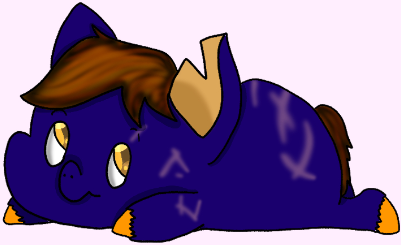 Earthie
Navy blue coat
Brown mane
Amber eyes
Orange hooves
Notes: Fuckin' hates balloons with a burning passion.
Reason for discount: A clown was making balloon animals and this MF'er over here tried to fight them… Clearly lost. (Least the clown didn't kill the fluffy)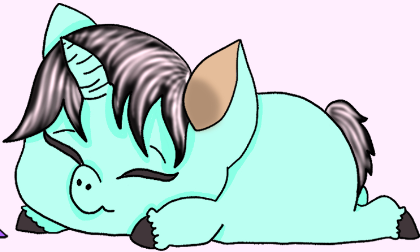 Unicorn
Minty blue coat
Black/White mane
Dark grey eyes
Dark grey hooves
Notes: Ngl this fluffy low key terrifies us.
Reason for discount: The owner told us to say it's for their crooked horn… But ngl it's because they will occasionally make really loud moaning noises at 2 am when we're trying to fucking sleep and they finds it hilarious and OH MY GOD PLEASE STOP MOANING.
Poopie Foals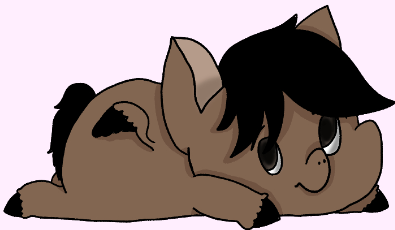 Pegasus
Milk chocolate brown coat
Black mane
Dark brown eyes
Black hooves
Notes: They look like my dog from when I was a kid that moved away to a butterfly farm. Plz come back home Lucky, Daddy misses you.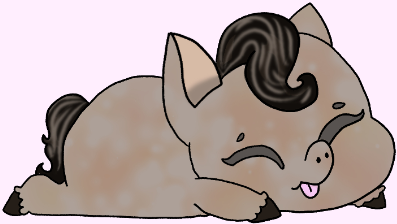 Earthie
Light brown coat/Rust brown pattern
Dark brown mane
Grey brown eyes
Black hooves
Notes: Our coworker Steven spent 25 minutes scrubbing this fluffy, thinking the pattern was dirt… It isn't dirt.