Something I had in mind yesterday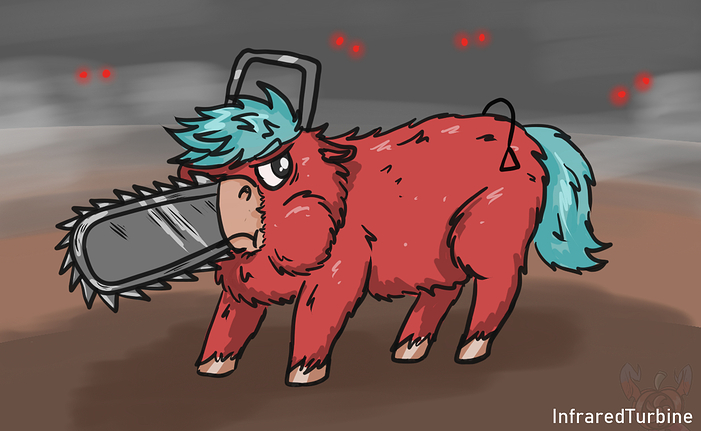 ---
For commissions, illustrations and so on, feel free to contact me!
Ah, I see you had that idea too, youre just not as lazy as i am.
Ur drawings are amazing, draw it, I dare u


ah yes, the manga about a guy turning into a chainsaw monster that made me unnecessarily sad near the end

I know the felling bro
SPOILERS FOR THOSE WHO HAVEN'T READ IT DON'T CLICK IT

I see everyone digging out Makima and denji and it only makes me sadder xD
Damn i was working on a ChainsawFluff (full battle mode so they stick out everywhere and i mean…everywhere). You were quicker on the draw, pardon the pun.
I call Gundevilfluffy!
I really hope the sound he makes is "RAN DAN DAN DAN DAN DAN DAN"
I've been hearing good things about Chainsaw Man, is it worth a watch?
Ohhh getting into Chainsaw man eh? WRRRRR!!!



Yes, but I'd recommend reading it
Will do, I always feel disappointed with adaptations after SDS but we don't talk about that fight.