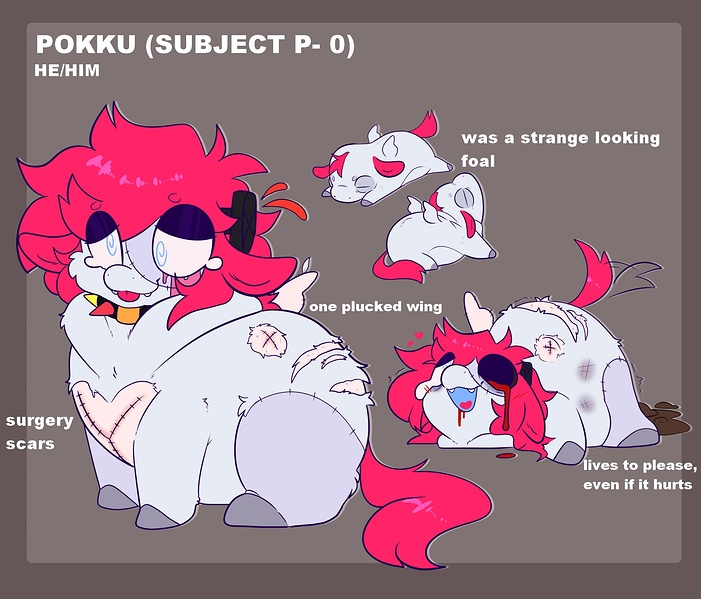 Can't have just cute soft fluffies on this account so im putting my oc Pokku here!
He was born in a lab and tested on before finally being "retired" to a normal home. He has different fluffy limbs replacing his own and forced to live with a screw in his head.
Due to testing and having a giant ass screw in his brain, his mindset is twisted so he lives to please and even accepts "speciaw huwties".