wait … if your green foal is able to reach the spaghetties … why do you uses blocks and … I'm overthinking it
he is just a little babbeh and the mare can't risk her precious life (of course)
so it leaves only the yellow one
I ilke the poopie-snitch.
Let her have the can. She got it on her own, she can open it on her own.
Feed the bad fluffies their weggies as punishment
Brown ok, alicorn ok, snitch? Not ok.
Its probably retribution, they probably treated it like shit
Well well well, what do we have here?`
slow heavy metal playing
Pillowing and having the good poopie snitch eat the sketties in front of them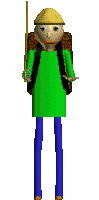 Why take the legs so early on let them be taped down and tape open their eyes and starve them before they see the poopie snitch eating the sketties
Dont listen to this guy take their legs
What better than having emotional and physical abuse with pillowing and seeing the poopie snitch getting the sketties right in front of their faces with any leggies to give sorry hoofsies
Let's compromise, lets say instead of the whole leg we cut away a portion is that to your liking? Mayhaps I should also stick the stump in a shoe thing that has glass shards inside would that be be preferred?
Taping them down leaves the legs open for later enjoyment.
Yeah but pillowing affects them both physically and emotionally, and who said it would be a proper pillowing technique? For what I knowight as well just dislocate the leg and pull hard enough until it rip off
Yes I get it removing the the legs is cool and all but when every other thing you punish a fluffy with is pillowing it gets kind of boring