Next time, snip snip enochy !
WHO DOESNT WANT TIA GUD FEEWS?
It sounds like a threat when you say it like that lol
No poopie pwace is safe now.
Wow because of this shitpost this is gonna be canon for me, tia wants glue eaters ass.
So she's gonna cap that ass with her gun strapped to her hoof ?
No, she's going to tap that ass
Any fluffy mare with a pegging kink is a win in my book.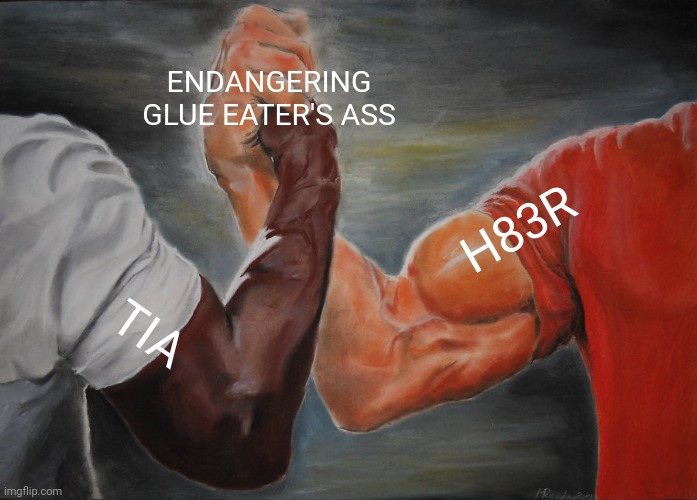 *If I ever get banned before we can cement this partnership, Ryou is a supreme faggot.
* He's only a faggot if he bans me for speaking facts
So a fluffy mare with a massive wooden strapon then, for maximum anal annihilation
I was thinking more like silicone, but whatever suits your fancy lol.