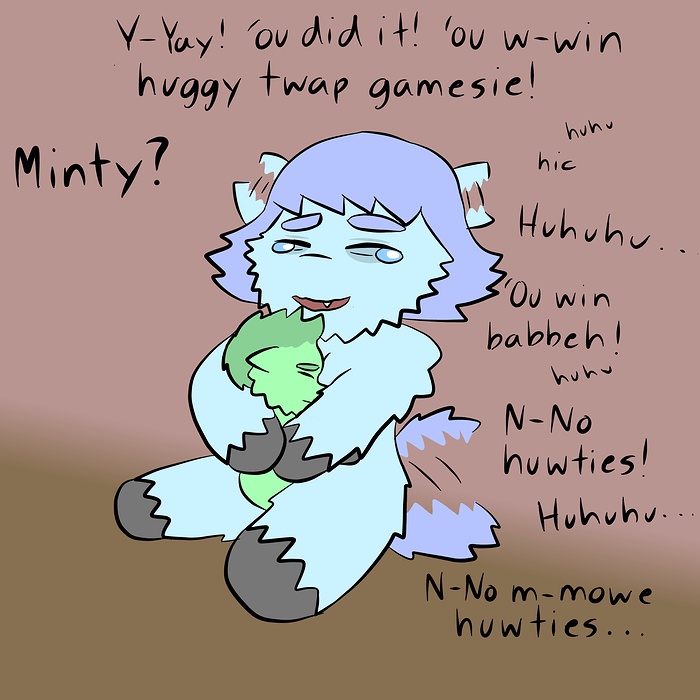 @Krieg You're right, she just wanted her baby to be happy, to win the game she lost.
I guess she is happy now, in a way.
The owner is catching onto what happened
Poor sweet girl, lookit those happy flaps!
I was right? Why doesn't it feel good to be right about it… Mm… I guess it's only over if there is nothing but red paste on the Pavement.
If I could I'd minty a hug but she most likely be scared