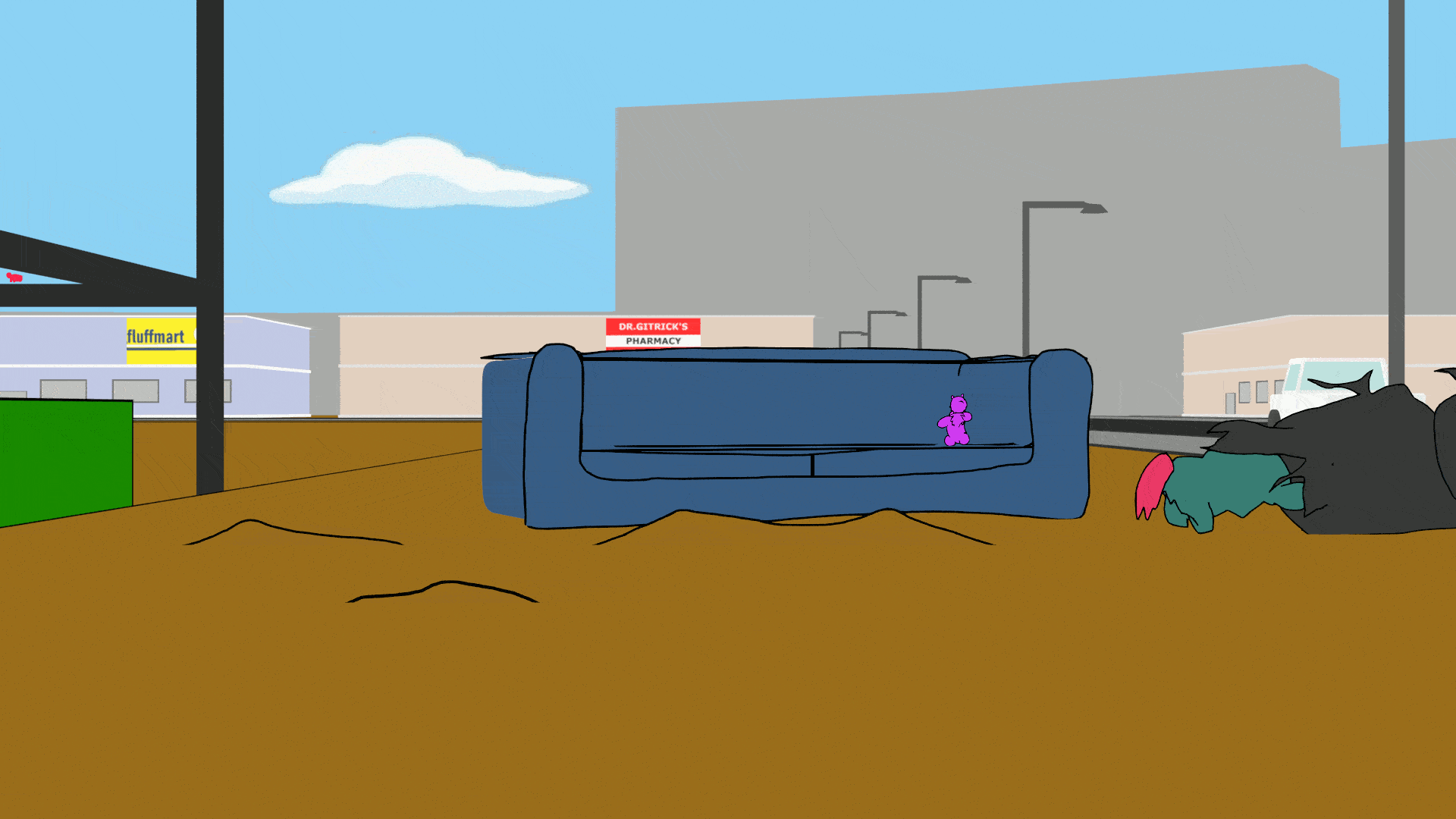 I still can't stop watching this
This feels like it could be the beginning of a 'kick a foal' flash game.
Where you get points based on distance, number of things hit along the way and the brutality of the death if it suddenly stops for some reason.
Yes make it kick the foal flash game
Welcome to the community, there is also a subreddit under the same name.
Good animation.
Ooh, I love that type of minigame! I played the versions Neopets and Animal Jam have all the time as a kid.
Amazingly smooth, and the babies bouncing looks so physical and painful. This could well be the best fluffy animation I've ever seen!
And all the details - I just now noticed the red fluffy falling from the girders.

I second the idea for a fluffy kicking game. I believe the biggest reason my fluffy game succeeded is that it had a realistic scale, so if anyone here can code, this kind of game would be a perfect, finishable project.
I love how he casually kicks it mid-stride
That and the two in the sewer pipe going at it. Just noticed them after you pointed out the red one!