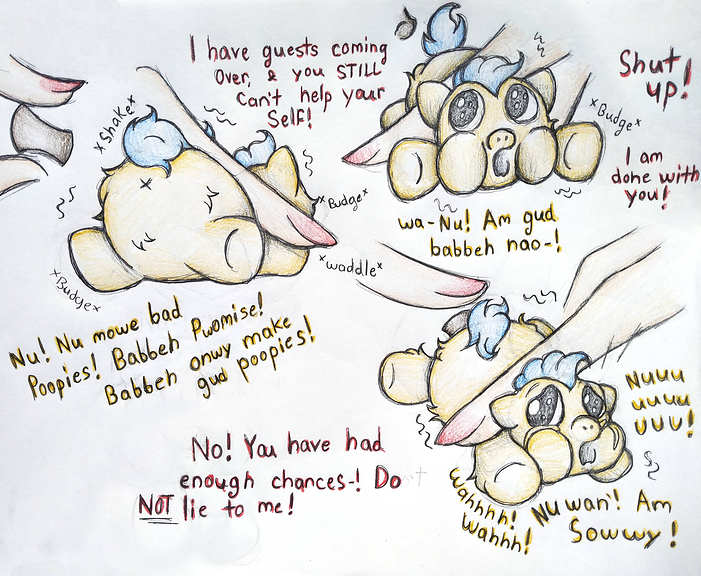 Reddit won't let me copy descriptions, rip.
Essentially it was something about a middle classed perfectionist named Megan who could never have friends over for her book club meetings without her Fluffy, Onion, shitting everywhere. One day after he made a mess all over the kitchen counter, she finally put her foot down.
I drew this traditionally. Had fun making it.

Might so requests at some point. Maybe