Fluffies. Nature's punching bag.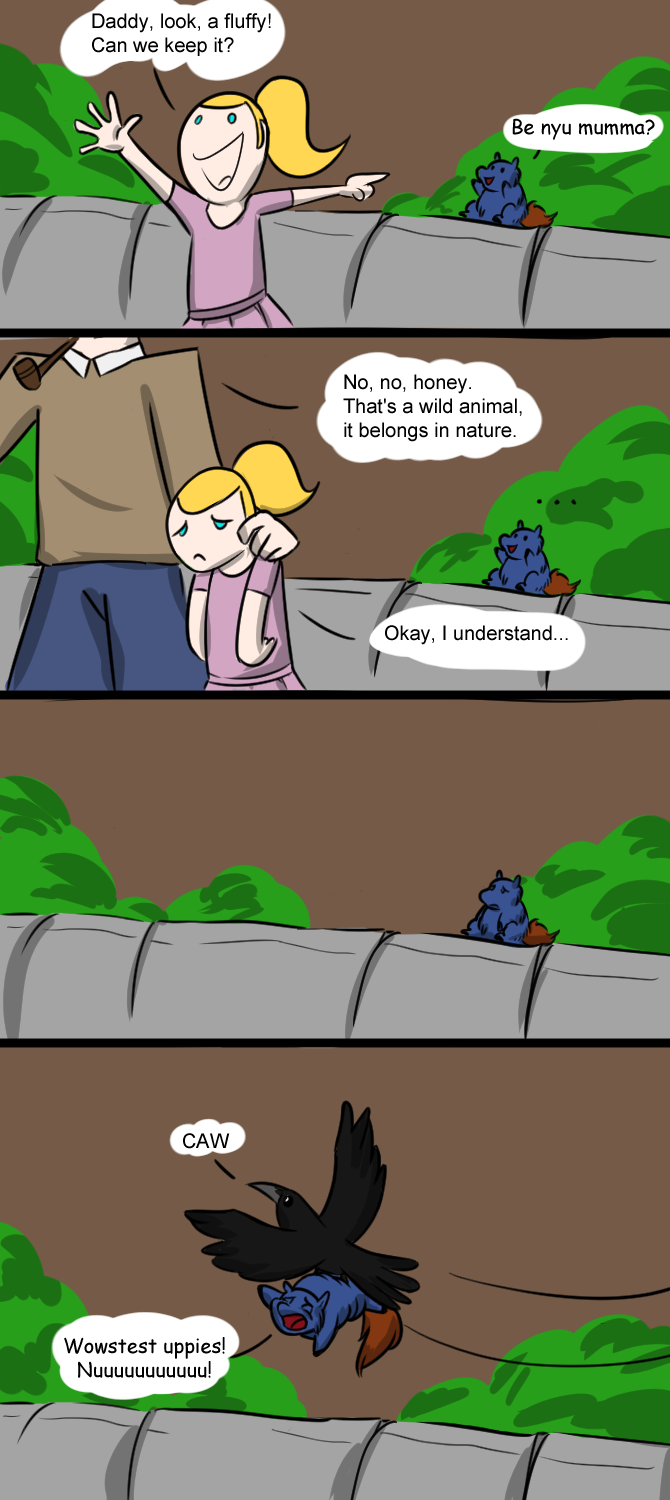 Short, fluffy, and to the point. Love it.
I thought it was a small pile of shit behind the fluffy. But it turns out that's its tail.
Bamboozled.
Forgot the name
Once again
Time to get sorry-stick for artists?

@AngryGiant nice little piece you made.

Leaving a fluffy in nature is basically a death sentence.

AND THEY RUN WHEN THE SUN COMES UP
WITH THEIR LIVES ON THE LINE
ALIVE
gave me a laugh on a day I needed it, thanks
Run free in the wild, Fluffy. Just like God never intended.
Next time, on Fluffy Planet…
AND THEY RUN WHEN THE SUN COMES OUT
WITH THEIR LIVES ON THE LINE
MWHAHAHA!
(BTW I lived a very similar scenario with a wounded hare)
genetically-engineered horse-pig-cat-dog-thing that is sapient and capable of human speech
wild animal that belongs in nature
Dad may have come up with a quick excuse for why he's not going to let his daughter bring home some feral, but it's not one that will stand up to scrutiny for long; kids aren't dumb, they'll work things out logically. Eventually.
it belong to the wind, indeed. wild animal need to eat fluffies to survive.
Like her father say it belongs in nature, this is the circle of nature.
Which brings up an interesting question: are feral fluffies really in the same class as "wild animals?"
More like "a bother nature didn't ask for".
That's pretty much the definition of an invasive species.