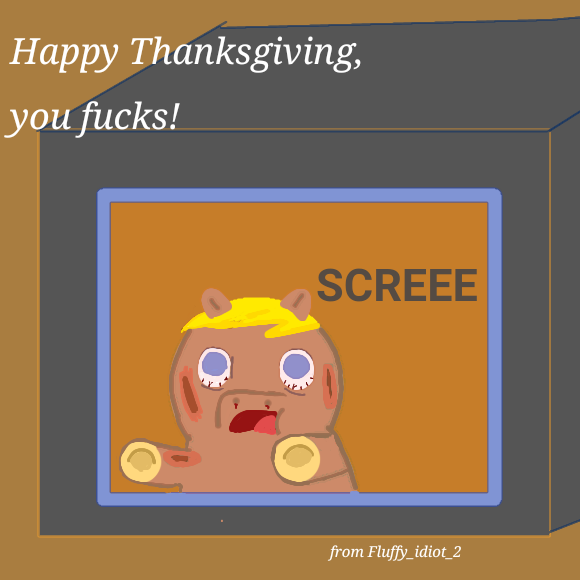 The last topic (maybe) of this cocaine using fluffy.
Why would you waste perfectly good cocaine on a fluffy, even crack is too good for them. Fluffies only deserve jenkem
Trailer park meth is all a fluffy could need.
Yeah he's got Coke Binge Eyes. Rough couple days ahead, kiddo. Buckle up.