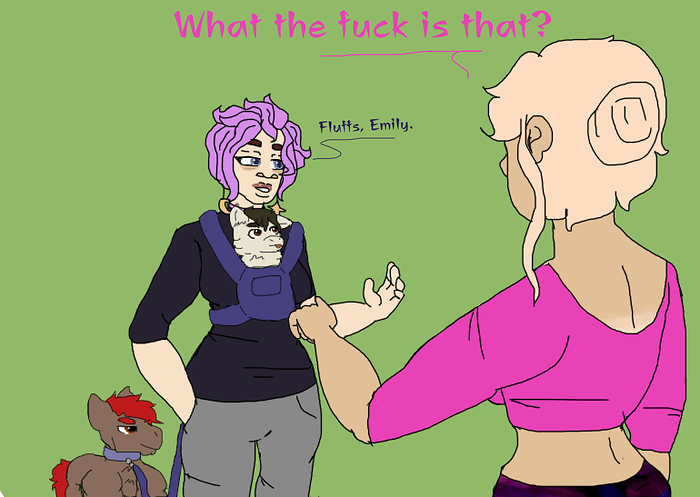 New adopted fluff from
@Eded_ted
, _I'm thinking Duke for the funky and oddly buff fluffy.
Will he be toning down with me? Yes, poor bastard looks like he got injected with a shit ton of drugs to be so b e e f y
And Peanut will forever be carried wherever I go, sorry but my baby deserves to see the world first hand.