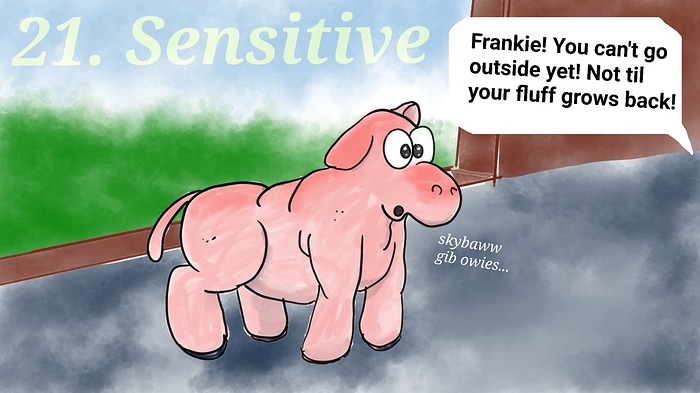 I might have stolen @infraredturbine's weggies.
Stay inside Frankie!
And heh, shaved fluffies do kinda look cute
Aww, they're not crying, just so surprised, it's adorable. Someone needs a sunscreen
When you're not expecting to sunburn and get it, it's quite the surprise! Cloudy days can be bad for that!
What are his normal colors and why was he shaved ?
I always kinda imagine fluffies to be like cats under the fluff.
Same skin color and patterns on their skin as they got on their fur.
They look cute and funny when fur is gone either for treatment or "dressin"
Love Frankie's surprised look.
the body is pretty good, way to go

Reminds me of my brother's old cat who used to get sunburn on his ears if he didn't get sunblock smeared onto them before going outside.
Truthfully I didn't think about it. Wasn't necessary for the gag.