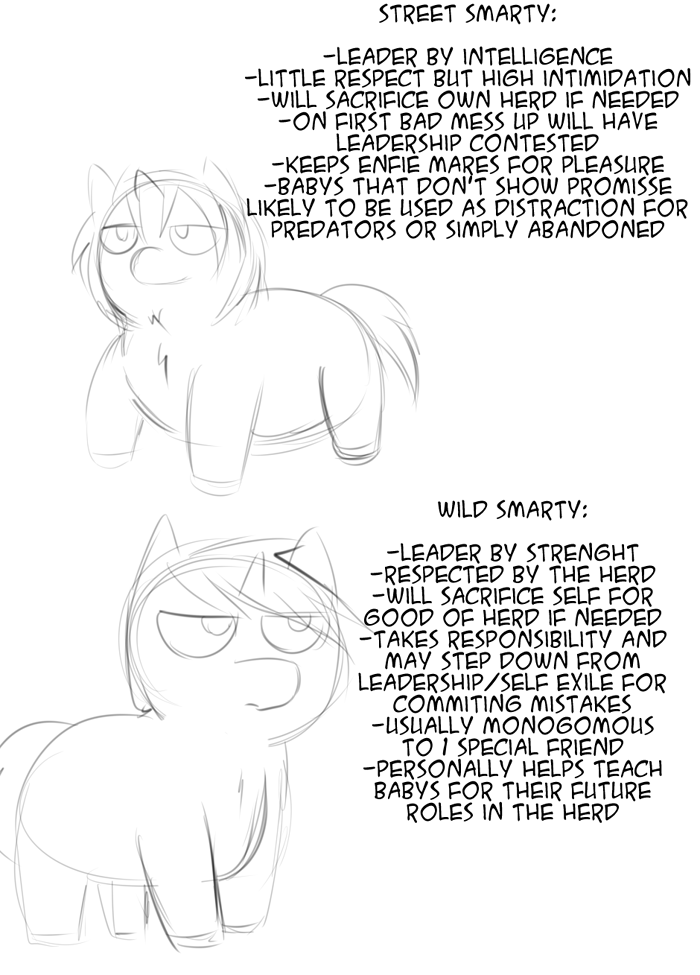 Just a quick generalization, as there are lots of dif types of fluffys out in the booperverse.
In the streets a smarty is usually the more clever ones, that can sweet talk away from trouble and steal food from humans. But this can turn them hedonistic and weak to it's peers, and if someone smarter steps up they'll most likely be the new smarty
street herds are loose with their roles, its mostly fluffys that act togheter under 1 ruler calling the shots, once they become too big they tend to break into infightings, shatering hte herd in smaller ones with their own not-so-smart-smarties. very few herds survive long enough when that happens
in the wilderness and farmlands, smartys are the stronger ones, the ones who will put their body on the line for their herd if needed. They will help coordinate its herd members for difficult tasks and keep sure everyone live in safety against the elements and predators. if they lose their leadership role its usually because of old age or physical ailments that get in the way of it's dutys, they may even step down themselves if they are deemed unfit by the herd.
unlike urban herds, wilderness ones tend to be more well organized in their roles. they also tend to keep tabs on their numbers, not overbreeding to avoid food shortages and exiling members who are not putting the effort.
but again, these are generalizations, and there are as many dif herds and smartys as there are dif fluffys