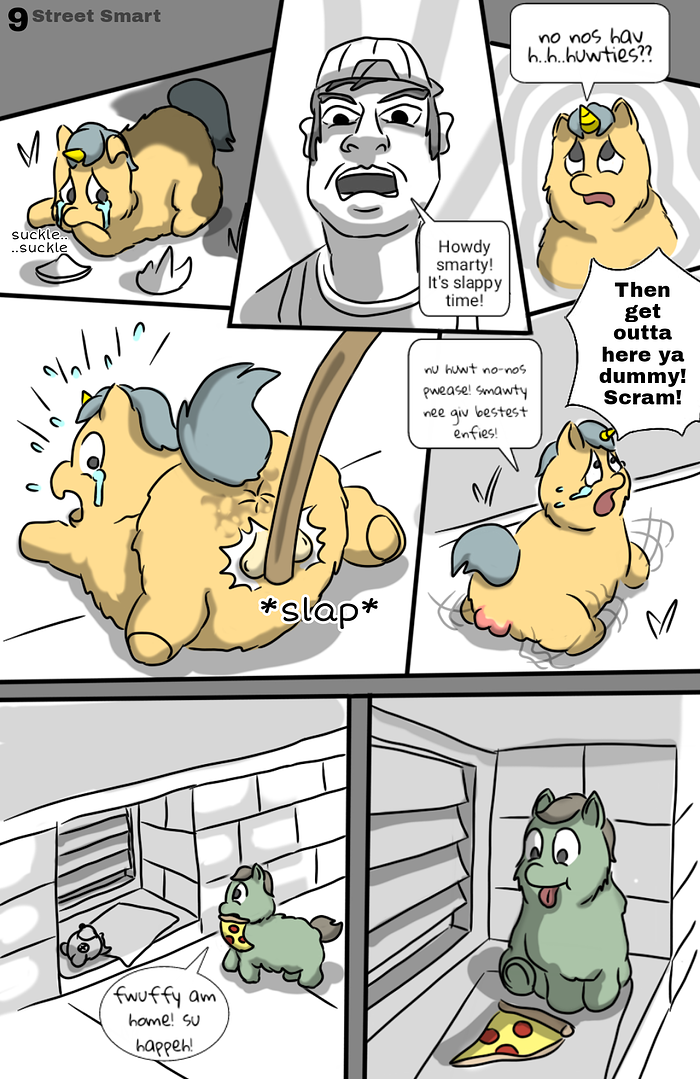 Some gentle, @Foxhoarder style ball busting.
I wouldn't say that the words "gentle" and "Foxhoarder style" fit together well. The smarty was surprisingly unharmed after a fluffy landed on him from so high up.
This get's funnier and funnier.
That Smarty managed to survive another fluffy landing on him and getting his balls hit. Dude must have balls of steel.
or that is just your head cannon
Hahahahaha loved that ball slap! Hope the mare and the resourceful green fluffy eat that slice of pizza like Lady and Tramp, but I'm sure that's not the last we'll see of the smarty.
I love it when artists inspire artists. Soon we'll have ballbuster-box.
Wait, did the Smarty just turn around and take the slap?
Also, if they've been returning to the same dumpster AND this dude is aware of it then I'm shocked he settled with one slap.
May this Smarty be cursed with forever lump hurties.
Mare is way better off with brave fluffy!
Prior to this, i didn't consider you a ball buster…
But that's just coz of the 'Avocado' story arc. Quite Hugboxy, and the first time i've encountered yer work.