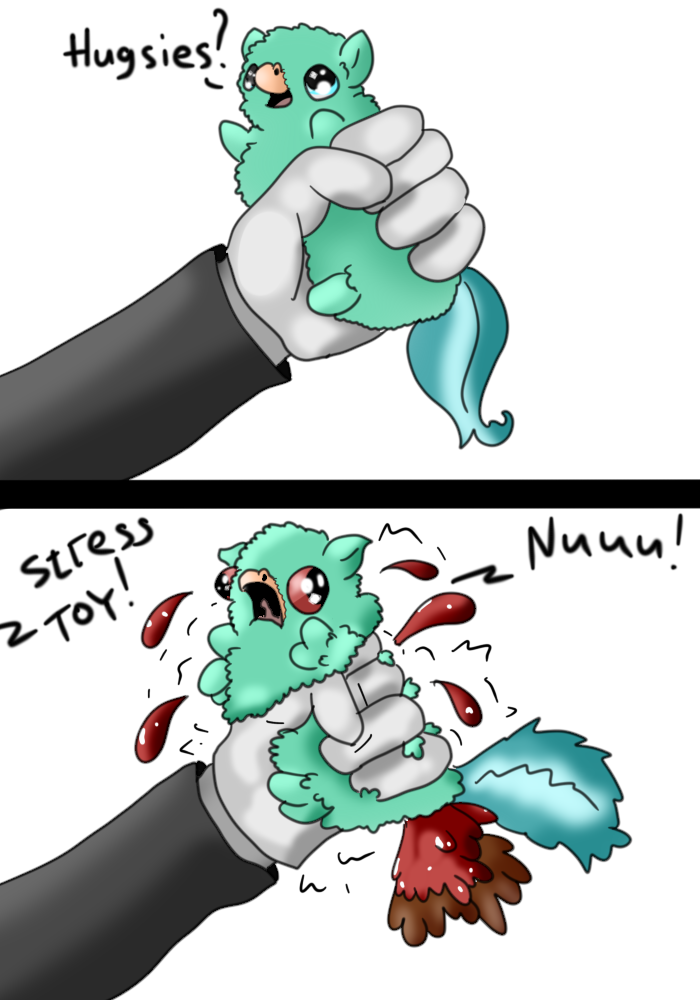 A physical demonstration of a fluffy's purpose.

Wouldn't having to clean up all that shit and blood cause more stress?
I know it would piss me off.
It's just a foal. The mess is not that big, and you won't be as stressed at this point to really get mad about it
Still, I'm gonna be the one cleaning it up. Like I don't have enough to do.
Make his mummah do it than

Fluffy problems require fluffy solutions.
Do it Outside and wears gloves

the dude on the pic do wear gloves

Fair but I was referring to rubbergloves, like the kind a dishwasher might wear.

Poor foal.

Well, I guess it's time to make proper use of the carcass.
(To the tune of "Free Falling")
She's a good fluff, loves her mummah
Loves daddeh and her bwudda, too
She's a good fluff, crazy 'bout skettis
Loves pway time and her special friend, too
And it's a hard life livin' in an alley
And I catch her runnin' through my yard
And I'm a bad boy, 'cause I just want to crush her
Had a bad day, so I crush her body hard
And I'm stress, stress ballin'
Yeah I'm stress, stress ballin'
I'd have so many of those "stress balls."