Oh no!

Jinx oh fuck pls no!


NOOO! NOT THE GOOD BOY! DOCTOR, WE NEED A DOCTOR HERE!

We can rebuild him.
We have the tiny technology.
@Booperino
Half micro~ Half machine… Cyber-Dwarf
Great now you're making me think of barkley shut up and jam gaiden's cyberdwarf lol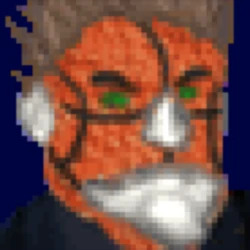 Fluffy with basketball skin XP?
The only true sequel to Space Jam lol
I dont remember space jam a new legacy having a big "THIS IS CANON" disclaimer like barkley did

That's one of the possibilities if he's missing limbs or it could go the patchwork route.
Nah, like starwars there were no sequels.

True. Heck if we're going grafts, Summoning a Jellen/demon to shapeshift into a leg and bind it with a contract to service and protection is also an option.

(assuming replacements are needed. ( Though the thought of a fluffy getting a jellen to replace their lower jaw and then having a jellen smile the rest of their life is amusing to me.)
No, you're thinking of The Matrix.