My hErt~ ;_;
Is mother partially disabled after the c section?
Carrying him dislocated her legs. They were set back into their sockets, but walking causes her pain.
Ah right, the skydiving pose makes sense now.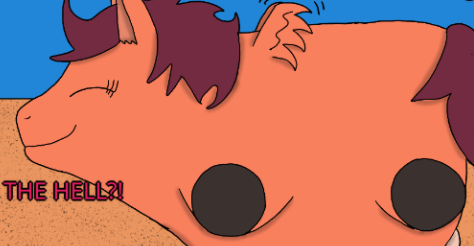 And like most, it's someone the family knows.
In this case, 'uncle rob'. Though not sure if that's the owners sibling making them the fluffies uncle, or the owners actual uncle. ~Chuckle~
Did this Rob stole Jinx? Or thats what they plan to do??
That fucker!


Was that asshole a relative?
Yes, the owner's brother. Without spoiling anything, He "loans" out high price fluffies for breeding. The new owners pay him from the sale of foals until they pay for the fluffy he gave them.
He so fuck up shit!


Hope that greedy asshole get his karma if ever.

Heard from relatives some dumb cousin of mind did that kinda thing without tellin…damn both the uncle and his dad is on his skin for his shit.
I'm going to remove his foreskin twice
Breed half micro with a micro to get three quarter micro and with a full fluffy to get a quarter micro.

Get all the steps between micro and full fluffy represented.