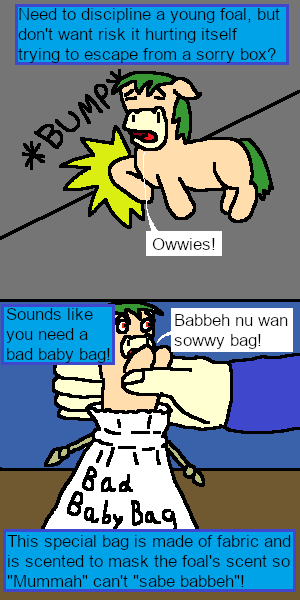 But letting the mom know that her foal fuck up, and have to be punished and she can't do anything is part of the fun!
That only teaches deceit.
Though it is an effective means of teaching aggression against humans, which I of course approve of.
i like the idea of a bad baby pouch
a large dice bag would prob work, id probably go with something slightly soft to keep the foal from getting injured…
Summary
i was thinking a different one
but i have the purple version of that 9ygwed
i was thinking this one (i also own) the bag of devouring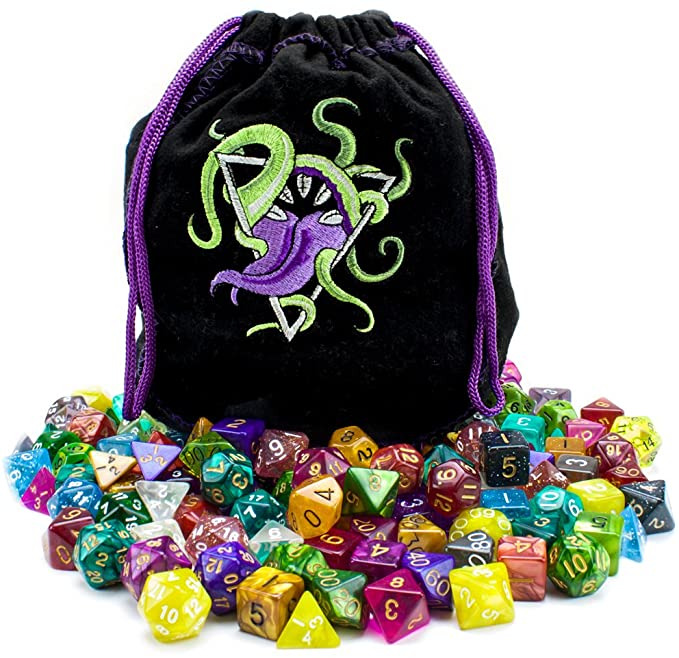 it should be transparent and just high enough for 'mummah' not able to reach it.
Wouldn't suffocation be a problem? I mean, if you're planning on keeping the foal alive, that is.
A more practical solution would just be padding the inside of the sorry box.
Well there's your problem! Sorry boxes should be tight confined spaces that barely give your fluffy room to sit down and stand. If they can walk around inside, they're obviously going to hurt themselves! Heck, why not just a sorry box that is too squashed to even let them lay down? That sounds a lot safer. Perma-locked in a standing position. Also, it's better to do this overnight so you can sleep on your thoughts about whatever your fluffy did to deserve the box in the first place.
Not what I thought "bad baby bag" meant, but a nicer and gentler punishment instead.

Is your foal misbehaving? Put it in a nice long sock.