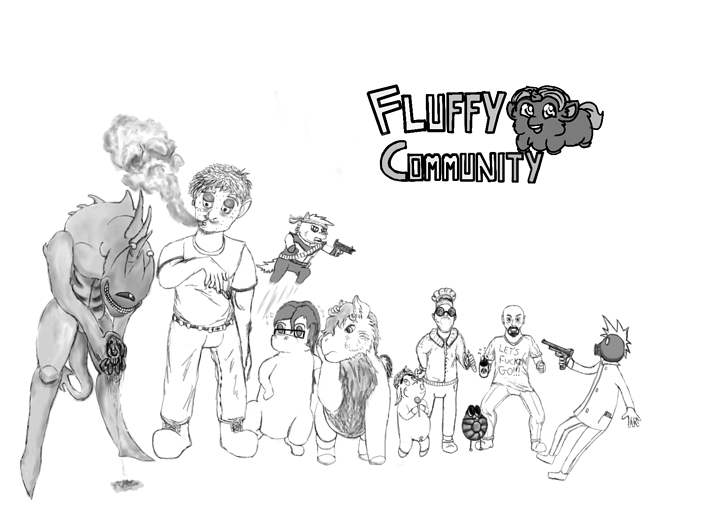 A few months ago this community was on the verge of falling apart, and at the time I was among the number that welcomed it. Patience had run out across the board for a myriad of reasons, and there was one conclusion that appeared valid over all else: the facets of fluffies could not share a single platform. Yet in the year 2023, on the cusp of spring… things are… fine.
Building off of what had been a joke earlier in the week, I wanted to show my appreciation for FC, as one of its staunchest detractors in the past. FC isn't without its problems but it's leagues above the furnace that it came crawling out of, and many bounds away from the subreddit when I joined the fray. Now, for the first time in the two and some change years that I have been a part of fluffy community, I feel actually confident in calling it a community.
Disregarding the special cases that insist on being special, the people here are accepting of each other, regardless of what kind of fluffy content they prefer. I did not want this sought after unity to pass us by unrecognized. If the community does destroy itself one more time, at least it will be recorded that March 2023 was a good month, and no one in the staff-senate was brutally stabbed to death.
There are some people who still mourn the loss of the Booru and yearn for the pillars of old and the work they did. I suppose they are free to cope as they wish, but from my vantage point, lamenting the past and letting the present slip on by is a waste. Here are ten members of the community who are seldom portrayed in fanart. Some are new, some have been with us for a while. They are our present, and if all keeps going well, the community's future. They are worth honoring.
I encourage other creators to showcase our under-represented peers.
Appearances:
@CoronaryHeatingProcedure
@FederalChemical1728
@Watcher
@Wicked-Hearts
@Eded_ted
@father_dan_the_man
@Lothmar
@purplegem
@Fluffus
@BloodyBoots