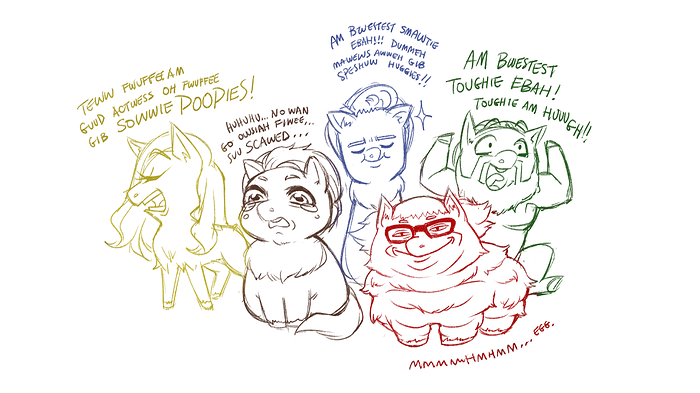 Hello. I like It's Always Sunny in Philadelphia. It is my favourite show with good characters. They are all very, very amazing and I thought it would be a fun to make a comic about them as fluffies.
Thank you for looking at this.

I will be posting maybe regularly. Please enjoy the content fellow comrades.