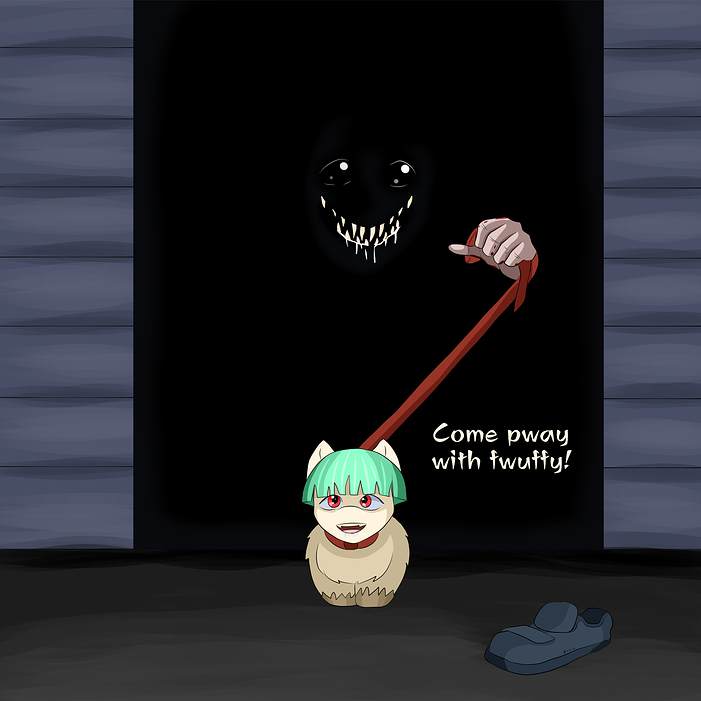 Just had another fluffy dream, needed to make this.
It was a nightmare this time and holy fuck was this vivid. Basically there was a creature trying to lure me with this exact fluffy into a dark house. The only thing I could hear was the damn fluffy, calling out to me to play with it while the creature behind it just… stared.
I think I saved myself cause I jolted awake and kicked the shit outa my wall.
Hurt my toe huhuu.