For new readers, kindly check my first story The Invited for info about the Milk Fruit about Leafy and Faust.
Milk Fruit ver 2 is an updated version of the plant, sentient and doesn't have the limit of one fruit a day.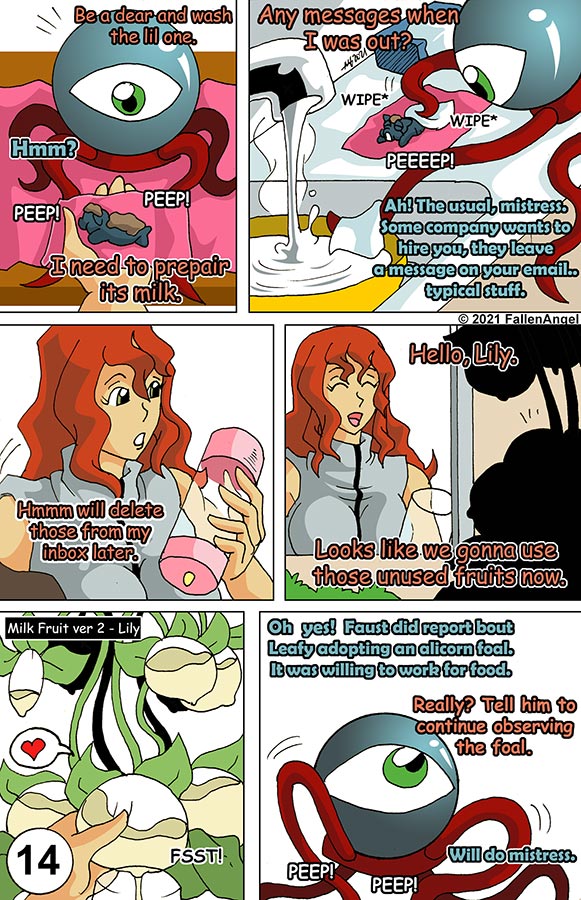 ==========
For commissions and info, kindly pm me.