Forgot the scar in his right eye ugh!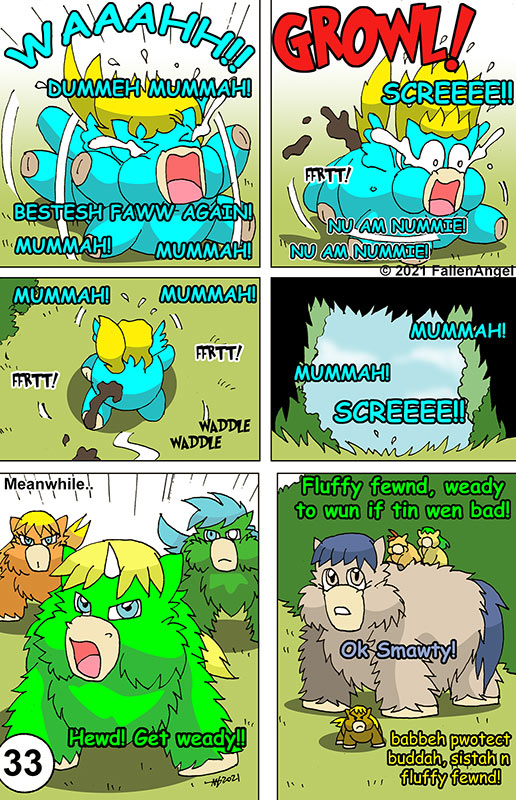 ==========
For commissions and info, kindly pm me.

The entire herd is capable.
Which is impressive in a way.
Ive grown kinda fond of the blind in one eye fluffy.
So damn cute, even if bestest is a piece of shit
Lmao





And the foals, having capable role models, are also growing to follow their example. Nice!
poor bestest.
Aw man… Bestesh is getting increasingly pathetic. Too chonk to really even run properly, just waddles.
I love the lil brown kiddo. Protagonist energy, inherited from daddeh.
Yes bestes you are nummies!
You'd think at a certain point the wee fat fuck would knock his head on the ground enough times to realise he ain't the shit he thought he was. But clearly all that extra padding is protecting the two braincells he has left.
Two? That's being generous.
There's two of them, and they're both fighting for third place.
As how smarty friend adapted from his father and his father…before him

And what so irritating on it, he still ranting his bestesh self while cryin like an idiot for his dumb mother.
Ugghhh that bestest…
Makes my abuse sense tingling…
The Ocher color fluffy has a good example to be brave.
My respect for that little foal…
Bottom left panel looks for all the world like an album cover of an 80s band.