The pony Alexa isn't the phone Alexa, dummy human! She doesn't have a crapload of satellites collecting data that could go wrong at any moment! Don't blame the wrong Alexa!
Let's skip the sorry stick and go for the garot wire.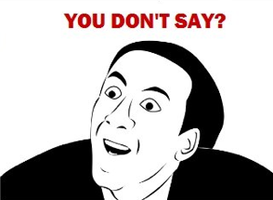 What a terrible drawing. My son drew better than than when he was still spitting up. Alexa should feel awful.
Went back to 2010 to smack him behind the head. Daggum.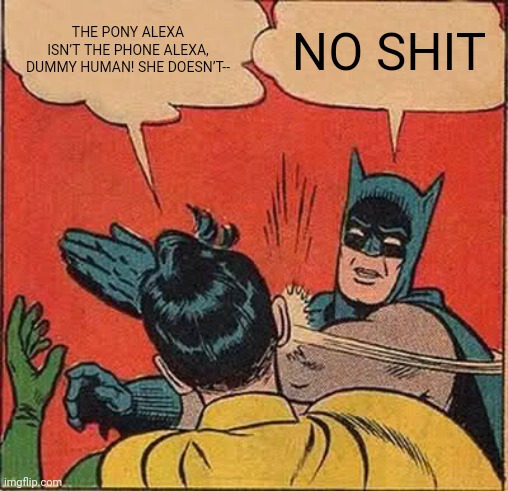 If by "classic meme" you mean "Nicolas Cage making an ugly face".
It's one of many Rage Faces, and Rage Comics never die, unlike that shitty Wojak trash. Feels Guy is only funny in rage comics.
That does seem to be an unfortunate name for everything else, really, these days.
At least, with fluffs, you might get an appropriate soundtrack
I still like the name Alexa for a girl.
How about we just enjoy CD's work instead of barraging his post with memes.
Or lashing out at each other.
Well I guess somebody gonna be with of rain… We all know it's Alexa.
make her go to the park anyway in the rain.
Well that's just means she is a shitty Alexa
You really have one of the top five best artstyles on this site. It's evolved so much but stayed true to itself. As a side note, your fluffies are also extremely punchable
Does this need a dumb-human tag or is the human intentionally fucking with her?
It's part of the joke.
A definitive answer would spoil it.