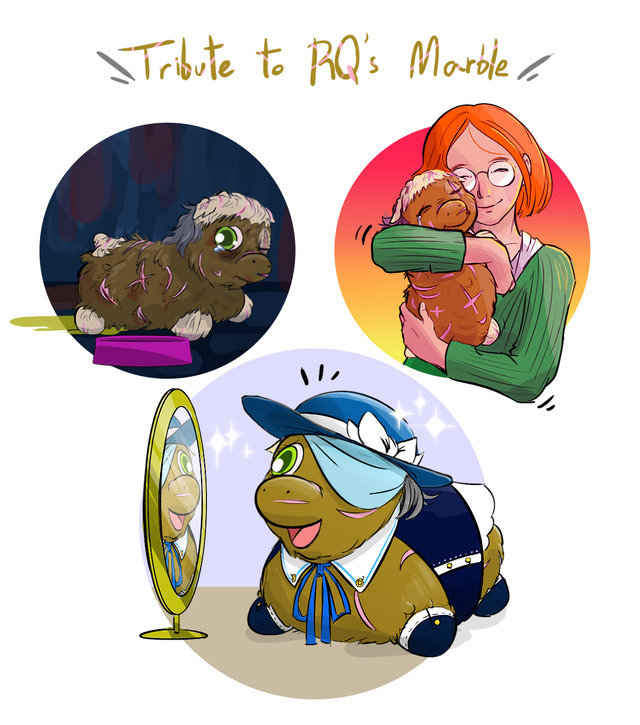 I ship Marble with Roachqueen's other pillowfluff Gerald.
Mare of International Mystery!
Seeing Marble get a happy ending is good
This was one of the best stories I've read here.
Really well down. Lots o talent!
Marble's genitals don't work anymore either, according to the orig comic.
So nice to see a typical "ugly" fluffy like Marble in such a cute style. I hope RQ sees this one day,I'm sure she'd like it.
Originally reuploaded by @ChelG . With @FosterFluffy89 's return, post returned to his account. Will be adding FB id later.
EDIT: FB id has been added
Oh, I think she did, when I uploaded this to the Booru around late 2020. She really liked it, I think.
She popped by here about a year ago. In fact, I should ping her @RQ